America was the birthplace of the automobile. So, of course, we have to have one of the largest car museums in the world. When The LeMay – America's Car Museum (ACM) opened its doors in June 2012 it set out to showcase the most impressive collection of automobiles known to man.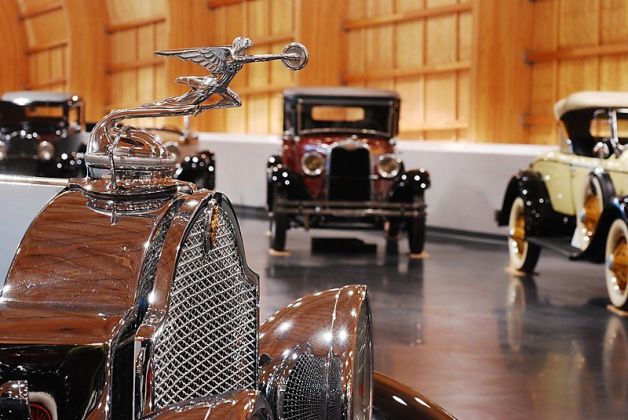 The four-story building, not far from Mt. Rainier, can display up to 350 vehicles at any given time. The vehicles come from private collectors, companies and LeMay's own Guinness Book of World Records car collection of over 3,500 vehicles. The awe-inspiring museum was created not only to give these cars a place to be truly appreciated, but also to serve as an educational center and way to connect with people that share a passion for everything automotive.
No car collection would be complete without a few of the ritziest vehicles around. LeMay's is no stranger to the limousine and town car categories. Let's take a look at a few of their most notable luxury vehicles.
Town Cars and Limousines in the Permanent Collection
From the very beginning of America's automotive obsession, makers were designing town cars for the wealthy. Two of the most famous limousine makers in history have a permanent spot in the ACM collection.
1918 Cadillac Type 57 – This is a town car limousine and is among the first limos ever built. These enclosed cars began production in 1914 and were the most expensive vehicles offered by Cadillac.
1930 Lincoln L Brougham – The Brougham was a town car that spared no expense. It featured two retractable tops, a powerful V8 engine and a price tag of $4600-6600. That's roughly $65,000 to $93,000 today.
Current Exhibits with Limos and Town Cars
In addition to the permanent collection, ACM also has featured exhibits throughout the year. In the past exhibits have included famous cars such as Pope Paul IV's Lincoln limousine.
The Classics and Custom Coachwork exhibit features some of the most luxurious cars of the 1930s. Arguably the most famous limo maker, Lincoln, is featured in this extraordinary exhibit.
The Nicola Bulgari Collection features dozens of American classics. The heir to the Bulgari jewelry and watch company has had a love for American made cars since he was a child, and now owns one of the most impressive collections. Of the 40 cars he owns two are Cadillac limousines.
LeMay's is truly one of the best car museums in the world. For limousine and town car enthusiasts it's worth the trip if you find yourself in the Tacoma area.
Image Source: hdnux.com/photos/13/41/54/3021580/3/628×471.jpg
Original Source: https://www.royalaustin.com/limo-101/the-luxury-town-cars-and-limos-of-americas-car-museum