After a few months of concerts instead of races the Circuit of the Americas will open its track to the American Le Mans Series (ALMS). The ALMS is where cars come to be tested by world-class drivers and their race teams. Supped up prototypes and sports cars will be screaming down the 3.4-mile track at upwards of 200+ miles per hour.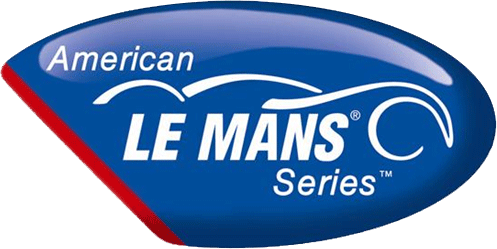 Each one is fighting for the 2013 FIA World Endurance Championship. The Circuit of the Americas will host round five of the championship, which consists of only 10 races held in eight different countries around the world. Hosted by Patron Tequila, the ALMS at COTA is sure to be as fun as it is adrenaline inducing.
About the ALMS Races and the World Endurance Championship
American Le Mans Series races are known as the premier sports car series. There are five classes of cars that compete in the ALMS:
P1 – prototypes, capable of 200+ mph
P2 – prototypes, capable of 170+ mph
PC – prototype challenge, open cockpit and capable of 150+ mph
GT – grand touring cars, production based and capable of 170+ mph
GTC – all Porsche GT3 cup cars, capable of 150+ mph
The most interesting part is that all five classes race at the same time. This year there are 13 car manufacturers participating in the series including Ferrari, Aston Martin, Chevrolet, Toyota, Audi and Lotus.
The World Endurance Championship is an extension of the Le Mans Series. It's an end all be all endurance race. They are long, grueling runs that last hours, pushing the cars and drivers to the limit.
The ALMS Race Details
When: September 20-22, 2013
Friday the 20th – Qualifying Rounds Le Mans Series
Saturday the 21st – LE Mans Series
Sunday the 22nd – World Endurance Championships
Where: Circuit of the Americas
9201 Circuit of the Americas Blvd.
Austin, TX 78617
Tickets: Visit Ticketmaster.com to get tickets for the event.
There will be general admission seating as well as reserved seating at Turn   1, Turn 16 and the Main Grandstand.
Special prices for students and military at the gate.
For those of you that can't make it out to the track for the event ESPN3 will be streaming the races live on Friday and Saturday and ESPN2 will air the main event on Sunday.
If you need a ride out to the track Royal Executive Transportation can get you there in comfort and style. Our black car services cater to more than just the drive. We can help you secure your seat at the ALMS and be your personal concierge on wheels the entire weekend. Give us a call to learn more.
Original Source: https://www.royalaustin.com/formula-1/american-le-mans-series-set-to-tear-through-circuit-of-the-americas-this-month
Image Source: wikimedia.org/wikipedia/de/d/d4/Logo_American_Le_Mans_Series.png