Limousine and MINI Cooper seem like counter-intuitive concepts. But today, even the smallest of cars can become luxury stretched modes of transportation with a little creativity and the ability to cut it in half.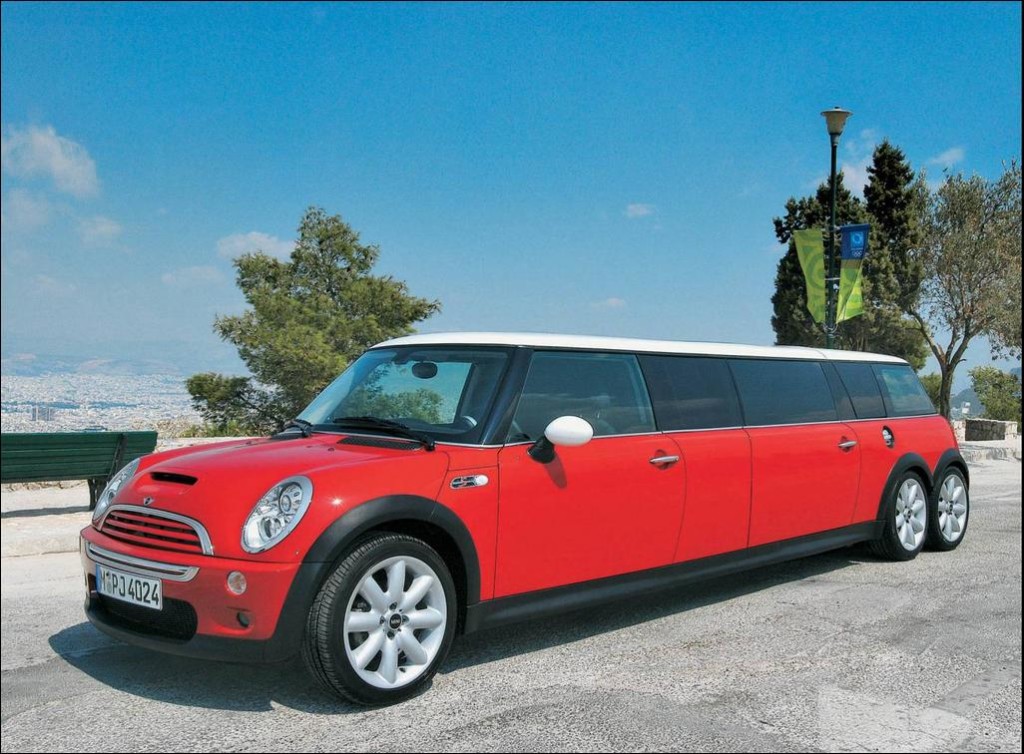 The MINI XXL Limo Specs
MINI's are known for being fast little cars. Even though they were breaking away from the miniature size the makers of the MINI XXL didn't want to sacrifice on the get up and go. The limo is outfitted with Works MINI Cooper S engine and the John Cooper Works tuning kit.
Price Tag: $150,000
Length: 20 feet
Wheels: 6
Axels: 3
Passenger Capacity: 6
Miles Per Gallon: 37 Highway / 28 City
At 20 feet long six passengers may not seem like a lot. That's because the makers gave up a few extra seats so they could fit a hot tub in the back. You read that right. The MINI XXL has a two-person Whirlpool hot tub in the back. The hard roof overhead can be removed so that passengers can soak up the sun and easily put back on when the hot tub isn't in use.
Background on the MINI XXL
The MINI XXL, also known as the MINI Cooper S limo, was created by a specialist coach builder in Los Angeles. It was built off of the MINI Cooper S model, which was cut open to extend the middle by almost eight feet.
Inside the feature set is huge. Like it's smaller version the MINI XXL has black leather seating and an amazing entertainment package. But the limo version is afforded enough room to fit in a retractable flat screen along with the DVD player and CD player/radio combo. There's also a phone in the back so passengers can communicate with the driver.
Though it was developed here in the states, the MINI XXL ended up back across the pond for its debut in Athens. It then made the rounds in Europe and Asia at various events. The XXL isn't a part of the fleet at any Austin limo companies, but at least you'll have a little more headroom in a standard Lincoln limousine.
Image Source: us1.webpublications.com.au/static/images/articles/i1040/104070_00mg.jpg
Original Source: https://www.royalaustin.com/luxury-rider-insider/biggest-mini-on-the-block-the-mini-cooper-limo