Luxury transportation has exploded in recent years, giving riders many more options than they've ever had before. Back in the day limos and sedans ruled supreme, but now upscale SUVs and vans have made it onto the scene and are stealing some of their predecessors' thunder. With so many luxe vehicles at your disposal, the question now becomes: Which one do you choose?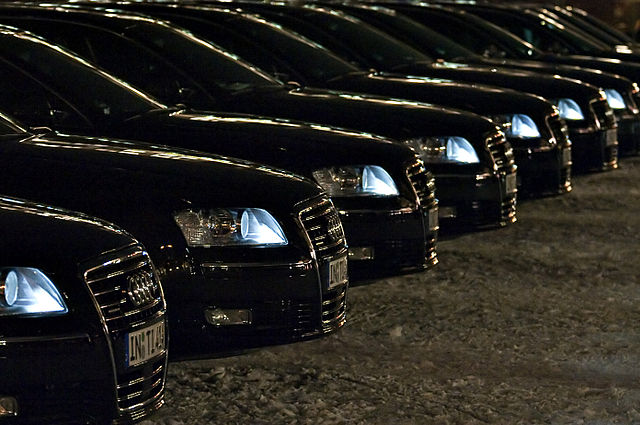 Royal Executive Transportation has put together a quick guide to help clients decide which type of transportation will best suit their needs.
Number of People in Your Group
This is the most clear-cut factor when choosing the right luxury vehicle. Different types of vehicles will afford more space and seating availability. We suggest:
Sedans – when there are only one or two people needing transportation.
SUVs – when there are five or less in the group and you want a more affordable, yet still seriously stylish, ride.
Limousines – when you have between 5-8 passengers, although even if it's just two people this can be a special splurge.
Luxury Vans – when you have more than 8 passengers all going to the same place.
The Right Style for the Occasion
People hire professional transportation services for all types of reasons. The occasion has a huge bearing on whether a vehicle is suitable or not. Here are a few suggestions for the kinds of occasions that pair well with different types of transportation.
SUVs – special occasions that aren't as formal, like a bachelorette party or birthday.
Limousines – special occasions that are formal or once-in-a-lifetime call for a ride you'll remember.
Luxury Vans – group outings, like a sporting event, concert or team building day at work.
Where Will You Be Going
A limousine may seem like the pinnacle of luxury transportation, however it isn't always the best option depending on where you'll be going. For example, here in Central Texas clients can enjoy a relaxing ride through the wine country during the annual vineyard tours. Riding over the rougher terrain in a limo may make for a rather bumpy ride compared to an SUV or sedan. Likewise, if you're going downtown and the limousine will have to remain parked for an extended period of time, it can be difficult to find a space and weave in and out of traffic.
Bottom line: you want to keep the roads and driving situations in mind when choosing a vehicle. Go with the option that will give you the smoothest, easiest ride.
Your Own Personal Preferences
What you like and what fits your personal style should also be factored in when choosing your transportation.
Sedans may be right for you if. . . you are low-key, but appreciate understated, simple luxury.
SUVs may be right for you if. . . you think outside of the style box and like a little flash.
Limousines may be right for you if . . . you want to make an entrance or an impression, and are never one to shy away from going big.
Luxury Vans may be right for you if. . . you're not afraid to put practicality and comfort over trendiness, but you don't want to sacrifice quality.
These four things can help you decide which type of ride will suit your style and needs best. If you need more help, give us a call and one of our transportation professionals will be happy to provide suggestions and additional information.
Image Source: commons.wikimedia.org/wiki/File:Audi_limousine_fleet_%28Berlin_Film_Festival_2010%29.jpg
Original Source: https://www.royalaustin.com/limo-101/how-to-pick-the-right-transportation-for-your-party