Have you ever wished that a celebrity wedding planner would step in and help you put on a wedding to remember? You're in luck! This year's Austin Bridal Extravaganza features David Tutera, the mastermind behind countless high profile, extravagant weddings. From the big decisions like the wedding gown to making a grand exit with a service like Royal Executive Transportation's Get Away Car, David Tutera knows what it takes to make your day perfect from start to finish.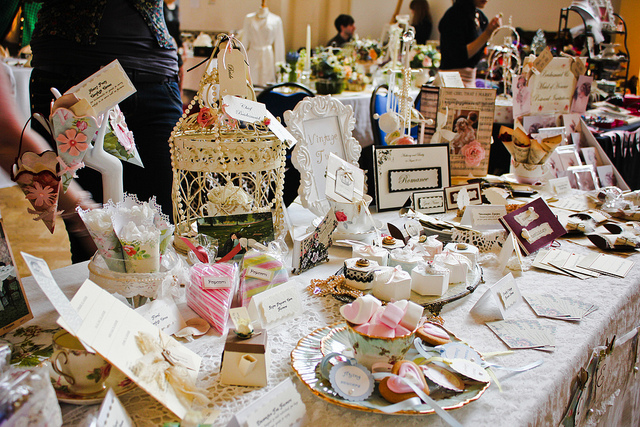 Dream with David Tutera
The Dream with David Tutera event will be held on Jan. 11 at 6 p.m. This is your chance to experience firsthand what has made his WE show "David Tutera: Unveiled" such a big hit. You'll experience what it's like to be one of Tutera's clients, with the luxury of using his expertise to create a wedding that's original and perfect for your personality.
Tutera will discuss all the latest and upcoming trends in the wedding world, provide professional wedding planner advice and answer your questions. Is your wedding dress right for your shape? How do you choose the right transportation service? What should you delegate to others on the big day so you can enjoy your wedding? Tutera will be answering all these questions and more. It will be like having him as your personal planner for an hour or two.
The event promises to not only be highly informative, but also a lot of fun. If you'd like to take part in the Dream with David Tutera event you'll need to purchase tickets, which are sold separately from the general admission tickets into the Austin Bridal Extravaganza.
Additional Events at the Austin Bridal Extravaganza
It's the biggest bridal show in Texas, so you're guaranteed to be busy during the Austin Bridal Extravaganza. Over two days the Austin Convention Center will be bursting at the seams with everything bridal.
Fashion Shows – See the latest wedding dress styles walk down the runway at four different fashion shows during the extravaganza. The shows will feature designs for men and women from David's Bridal and Kristin's Kouture. It's an opportunity to see how the top trends in gowns and formal wear move, flow and even dance.
Wedding Professionals – This year there will be over 300 wedding professionals exhibiting at the event. It's a chance to see exactly what they have to offer and get all your must-know questions answered. It's everything you need to put on an entire wedding all in one place.
Prizes – Not only will you get help with planning your wedding, but you may be one of the lucky brides to get free bridal services and merchandise. Exhibitors are giving away thousands of dollars in cash and prizes, including a free wedding dress from Kristin's Kouture, hotel accommodations and more.
Join hundreds of other brides on Jan. 11 and 12 for the bridal event of the year. Want to make it a weekend to remember? Get your bridal party together and let Royal Executive Transportation whisk you to and from the event. You won't have to worry about parking and you'll get a taste of what to expect from our upscale wedding day limousine service. Give us a call to reserve your luxury vehicle today!
Image Source: www.flickr.com/photos/hardluck-hotel/5419447970
Original Source: https://www.royalaustin.com/wedded-bliss/david-tutera-set-to-headline-the-austin-bridal-expo