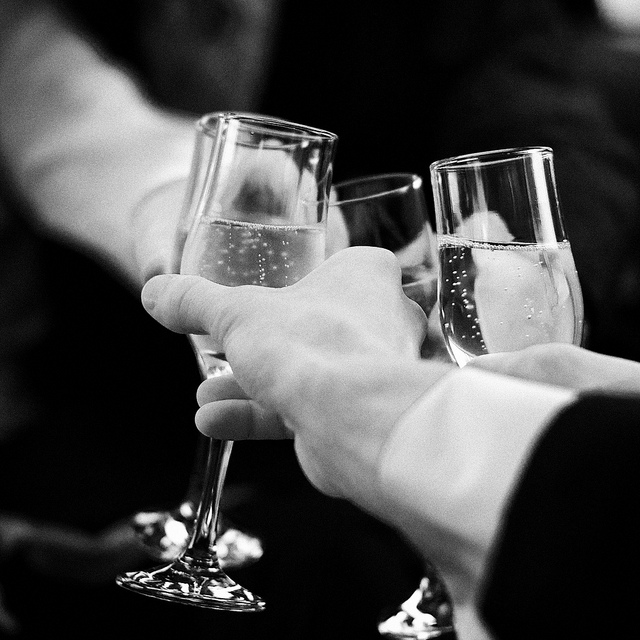 New Year's Eve is one of the most lively evenings of the year in Austin. The city is throwing the Austin's New Year celebration at Auditorium Shores, bars around town are rolling out the red carpet and locals are opening up their homes to friends and family. If you plan to go out to ring in the New Year, there is no shortage of options.
If you're like us, you've already started the preparations – calling friends, making reservations, getting together an ensemble. But possibly the most important part of New Year's Eve party planning is transportation. Here's why.
New Year's Driving Can be Dangerous
Earlier this month we went over some scary stats on motor vehicle accidents during the holidays. Compared to the rest of the year, New Year's Eve and New Year's day have some of the highest fatality rates. Last year 14 people in Texas were killed in automobile accidents on New Year's Eve. A total of 39 deaths occurred over a four day holiday period.
A few years ago, the National Center for Statistics and Analysis released information that many accidents that happen during the holidays are attributed to alcohol consumption. Drinking and driving is a growing concern in the Austin area, and the actions of the Austin Police Department reflect that.
Austin Police Department Will be Out in Full Force
As with years prior, the Austin Police Department will be ramping up their activity during the New Year's holiday and they'll be enforcing a no-refusal policy starting December 28th through January 1st. Even if a driver refuses to provide a blood sample or breathalyzer test, the police can still conduct a blood search if they think a person has been drinking.
TxDOT made headlines a few years ago after it put up a billboard in Austin that stated a DWI in Austin will cost you $17,000 – even if it's a first offense. While this most certainly isn't an average, it is based off of hard data. A 2006 research study by NuStats was used to come up with the figure. NuStats conducted in-depth interviews with 30 individuals, ranging from 5 first-time offenders to lawyers and TxDOT employees. What they found was that the cost of a DWI in Austin varied from $6,000-$21,000. That was seven years ago, and it was for clean cases that didn't involve an accident.
Costs can include:
Fines
Legal fees
Insurance rate hikes
Bail
Towing
Court fees
Mandated counseling charges
The fines alone can be up to $2,000 for a first-time offense, not to mention the time it takes to handle the whole ordeal. There's a surefire, much less expensive way of getting around during the New Year's holiday – hired transportation.
Ring in the New Year Right with Royal Executive Transportation
New Year's Eve is all about new beginnings. The last place you want to ring in the New Year is in a hospital or jail cell. If Royal Executive Transportation is behind the wheel, the beginning of 2014 will go off without a hitch.
We have one of the most impressive fleets in all of central Texas. Clients can choose from a variety of vehicles, including luxury sedans, vans, SUVs and limousines. Depending on the transportation mode you choose, up to 14 passengers can come along for the ride.
Not only will Royal Executive Transportation make sure you and your fellow passengers get home safely, we'll take you around in style and comfort that only a professional chauffeur service can deliver. No circling for parking spots, walking blocks to get places or battling traffic. Instead, you can sit back and enjoy a stress-free New Year's celebration.
Image Source: www.flickr.com/photos/sufw/5372587010
Original Source: https://www.royalaustin.com/austin-news-events/stay-safe-this-new-years-with-royal-executive-transportation