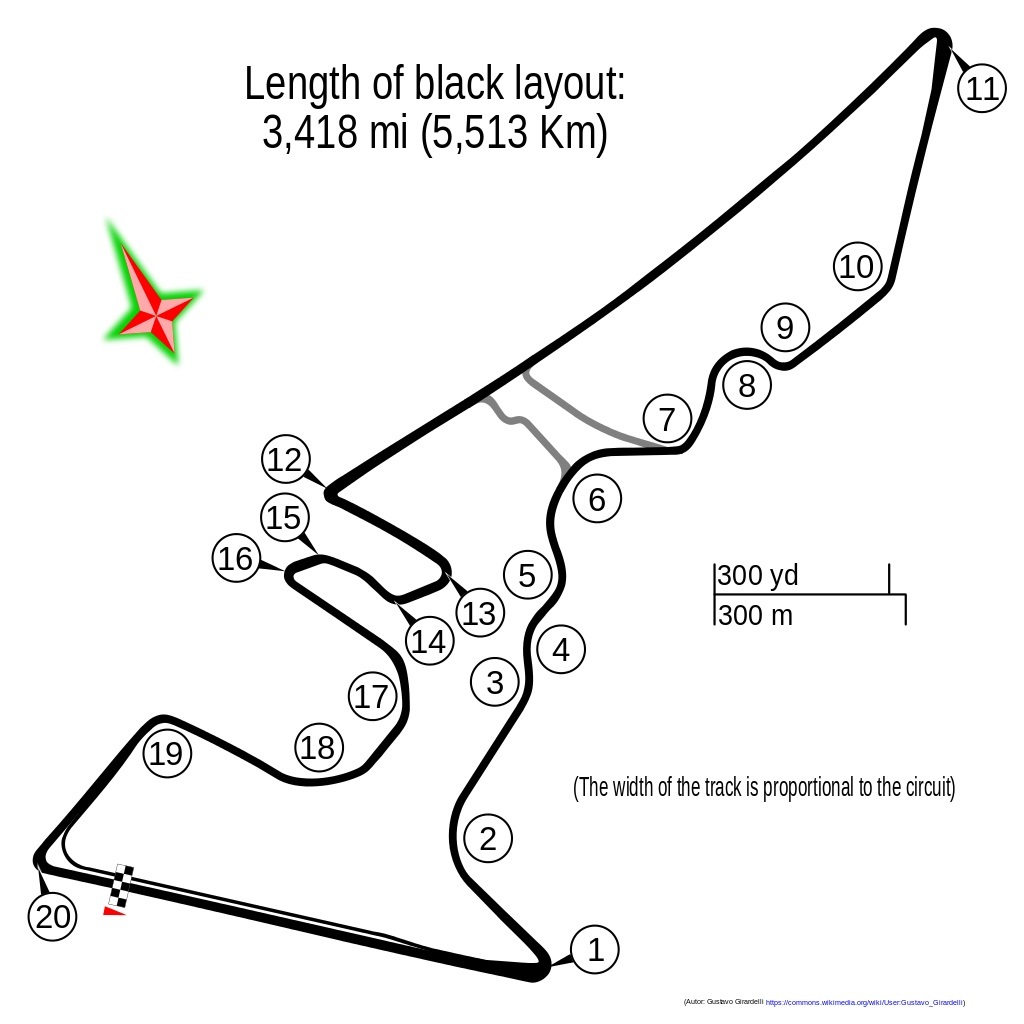 The Circuit of the Americas (COTA) track is one of the latest additions to the Formula 1 race series. As such, track designer Hermann Tilke was able to draw inspiration from other F1 tracks and incorporate some their most popular elements, as well as a few that are unique to COTA. The result is a track that both drivers and spectators thoroughly enjoy.
More Twists and Turns
One of the most notable features of COTA is its turns. While most other tracks have 18 or less turns COTA boasts 20 that range from gentle curves to hairpins. Only two tracks that have more turns – Yas Marina Circuit (also designed by Hermann Tilke) with 21 turns and the Marina Bay Street Circuit in Singapore with a total of 23 turns.
Shorter Straightaway After the Last Turn
A common theme among F1 tracks is to have a sizeable straightaway after the last turn. COTA bucks this trend by putting a relatively short straightaway after turn number 20. However, there is a long stretch between turns 11 and 12, but it doesn't come close to other tracks like Canada's Circuit Gilles-Villeneuve.
Elevation Changes
Austin is in the beautiful Hill Country of Central Texas. The rolling hills make for breathtaking views and an interesting race. One of the most unique features of COTA is the intense elevation changes that are up to 133 feet. The straightaway after the last turn may not be long, but it one of the sections with the steepest incline going into the hairpin Turn 1. This spot gives spectators a front seat to one of the most exciting sections of the track and views of downtown Austin.
Huge Venue with Plenty of Entertainment
They say everything is bigger in Texas, and for COTA that is certainly the case. The venue sits on an impressive 1,000 acres, and there is enough seating for 120,000 spectators. After the racing is over the state-of-the-art Austin 360 stage lights up and musical acts entertain the crowd. There is also an observation tower that gives you a bird's eye view of the entire track, VIP lounges, a retail center, museum and more.
Like many of the other tracks COTA is not in the city center. The track is located 15 miles away from downtown Austin in the southeast edge of the city. Getting to the track can take some time on race days, but you can make the most of the experience and skip the hassle of parking by letting Royal Executive Transportation do the driving for you. We offer limousines, town cars, luxury SUVs and vans that will get you and up to 13 other passengers to the track in style.
Contact us today to get personal assistance creating the perfect VIP transportation package for the entire Formula 1 weekend.
Image Source: http://commons.wikimedia.org/wiki/File:Austin_Formula_One_circuit.svg
Original Source:  https://www.royalaustin.com/formula-1/how-cota-compares-to-the-other-formula-1-tracks-around-the-world/