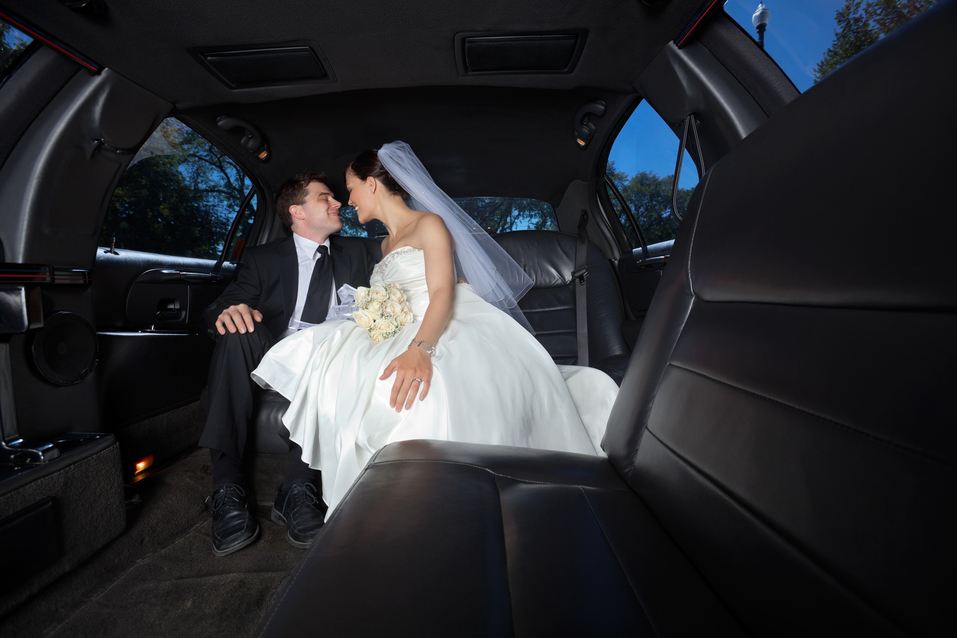 If there's one word to remember for wedding day transportation, it's coordination. That's the magic word Alex, owner of Royal Executive Transportation, says can make a real difference between good chauffeured transportation and an amazing experience you'll never forget.
Coordination Goes Beyond Scheduling
You've done your homework, found a great chauffeur service well in advance and booked a luxury ride for the big day. One more thing checked off the wedding list, right? Not quite.
Ask any transportation industry employee, and they'll tell you there are a lot of logistics involved with traveling even short distances. Combine that with a wedding day celebration and a lot of things can go wrong if they aren't handled right. The secret is coordination that goes well beyond squaring away the date.
Professionals like Alex know how to ensure everything goes off without a hitch on the day you're getting hitched, and coordination is at the center of it all. Royal Executive Transportation and other companies that provide a concierge level of service will do most of the work for you, but at the end of the day you're in the driver's seat when it comes to decision-making.
Three things that Alex suggests all couple should coordinate in advance are:
Photography
Royal Executive Transportation's luxurious vehicles often make their way into wedding pictures. Their chauffeurs meticulously detail each one, giving them a unique understanding of the vehicles at all angles, which can be used to your advantage. "If you or the photographer want pictures to be taken in vehicle at departure coordinate this in advance," recommends Alex. "That way the chauffeur can position the vehicle for best possible angles, lighting and background." This added touch may not seem huge at the time, but once you get the proofs back you'll be glad you made arrangements beforehand.
Creature Comforts
Wedding day transportation is about more than simply going from point A to point B. Your chauffeur will get you where you need to be in style, but the experience can be so much more. Discuss what will come readily stocked in the vehicle and how to arrange for extra amenities.
Royal Executive Transportation makes sure to explain to each client that due to state regulations they can't supply champagne or any other alcoholic beverages themselves. However, they are more than happy to coordinate with you or a wedding party member before the big day to accept personally bought refreshments and stock them in the vehicle along with ice, the proper glassware, water and soda. Alex says, "It all depends on the needs of the client." Exceptional service is always a given, extras in the vehicle require coordination.
Luggage
Royal Executive Transportation is known for their "Getaway" car service that whisks the newlyweds away to the destination of their choice after the reception. In addition to having the vehicle stocked with additional refreshments, Alex points out that luggage should also be coordinated. "If the newlyweds are taking any luggage with them it's best to load it up prior to the couple boarding vehicle." It's these small considerations that take a chauffeur service from basic to concierge with a little coordination.
Share the Entire Itinerary
By far the most important coordination revolves around the wedding day schedule. Oftentimes, couples only supply the essentials such as when and where the bride needs to be picked up before the ceremony and the location of the reception. But Alex explains that when the chauffeur is given all set itineraries and schedules it makes for smoother transportation. "When we have an understanding of how the day's events will unfold the chauffeur can plan out the best routes well in advance and fine tune the timing."
In addition to the itinerary the chauffeur will need to have a dedicated contact person and phone number for the locations in the event there are any last minute schedule changes. "We make confirmations and re-confirmations of all times and locations," notes owner, Alex. "Communication and timely instructions are key for an easy transition of transportation."
Choosing the chauffeur service and deciding on the vehicle are the two biggest considerations, and that alone has a huge bearing on how the transportation is handled. When you work with the best transportation companies expect to coordinate with them on all the details so that the experience is nothing short of exceptional.
Original Source: https://www.royalaustin.com/wedded-bliss/wedding-transportation-coordination-secret-getting-exceptional-service/