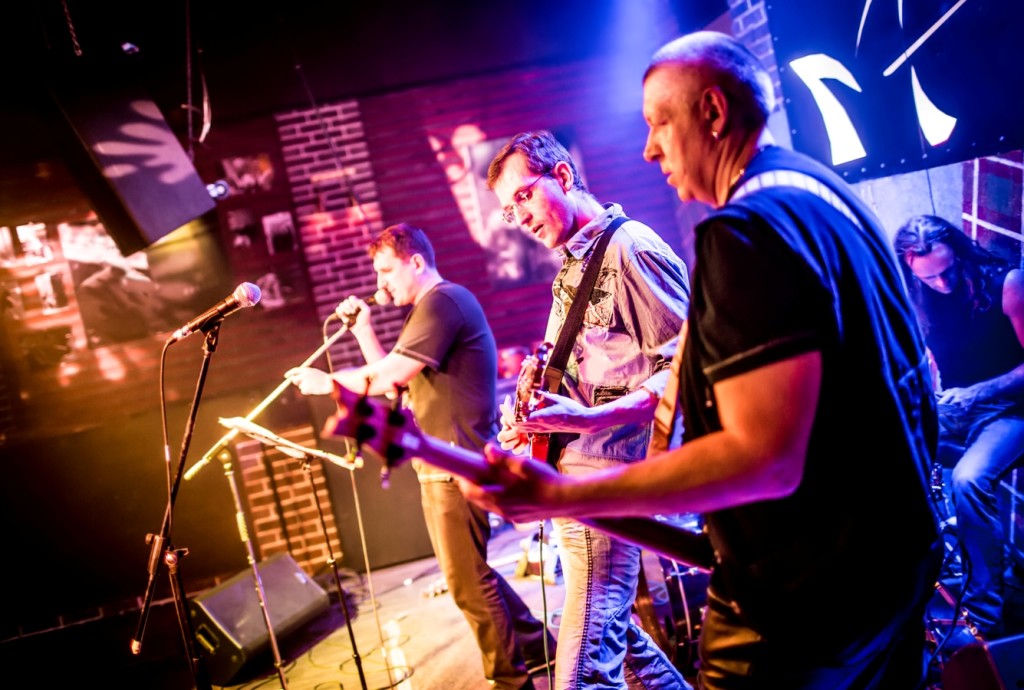 A lot of local and state media will be around town during ACL covering the event and giving musical acts a chance to take center stage in the Live Music Capital of the World. When it comes to music Austin media outlets are at the forefront of getting musicians off the ground and into the spotlight.
Here's a look at some of the top players that businesses and talent may want to get in front of during the ACL festival.
Texas Monthly
Arguably the biggest print publication to come out of the state, Texas Monthly is known for their in-depth interviews and narrative articles that have covered the biggest names to come through the Lone Star State. Willy Nelson, Miranda Lambert and Beyonce Knowles have all graced the covers, and for homegrown Texas bands landing in their pages is like a rite of passage. Their recommendations carry a lot of weight among readers.
Audience: 2.8 million readers a month, politically aware, affluent, highly educated, equal mix of men and women
Contact:
512.320.6900 – Austin
KUT / KUTX
KUT is the radio darling of SXSW, but locals know that it's also the place to tune in during ACL. Its musical presence has grown so large that about two years ago they added a separate channel, KUTX, solely for music. Soundcheck and Texas Music Matters are their two premier music series, and ACL acts are sure to be vying for coverage.
Audience: Educated, knowledgeable about current events locally and nationally, listen to homegrown bands, off-beat, alt music as well as established musicians
Contact:
Main line – 512.471.1631
Email – info@kutx.org
The Austin Chronicle
The Austin Chronicle is a little tongue-in-cheek and a lot of honest review and coverage. They call themselves an alternative newsweekly, and that's exactly what they are. The music portion of the publication has always been one of the most prominent sections. As sponsors of the annual Austin Music Awards it's safe to say that The Austin Chronicle is all about local music, but they are happy to cover outside acts when they come through town.
Audience: 195,000 readers a week, skews young but there's also an older long-term readership, hip, counter culture
Contact:
512.454.5766
Email Raoul Hernandez
Culture Map Austin
One of the latest digital media outlets that broke on the scene several years ago, Culture Map Austin has proven to be a great resource for the hip, modern age crowd. The daily digital magazine boasts round the clock coverage and maximizes social media more than many other publications. Reviews of venues and musicians are a big part of their musical coverage.
Audience: Hip, stylish, in the know about the latest and most inventive musical acts
Contact:
Submit a story suggestion online
Contact one of the many music contributors
The Austin-Statesman
The city's official newspaper has more media competition than it used to, but it is still a reputable source in the capital city. The Austin American-Statesman has also been a go-to resource for NPR in the past, which could result in double the coverage. Their entertainment section is expansive and they reserve Mondays for music picks, which is going to be huge on the weekends following ACL.
Audience: Daily paid circulation approx. 125,000-170,000 (approx. 450,000 unpaid), local Austinites, diverse audience
Contact:
512.445.3851
Contact one of the music staff writers
Blending Transportation and Media Coverage During ACL
In the media frenzy of ACL professional transportation services can prove to be a major benefit. In past years clients have used our black car service to:
Do business from the backseat – When you don't have to worry about navigating and parking you can maximize every minute of ACL
Pick up media personnel – Getting around is difficult for everyone during ACL. Sending a black car service for the writer/contributor is a great way to make a good first impression.
Use it as an interview space – If you are in a noisy spot and only have a few minutes to get an interview the back of a limo, SUV or town car can supply a quiet spot to talk.
If you would like to line up first-class transportation service during Austin City Limits call Royal Executive Transportation to discuss your needs with one of our transport specialists.
Original Source: https://www.royalaustin.com/austin-news-events/top-media-outlets-acl/