Interactive is the first conference on the SXSW calendar, and it's come a long way since it began in 1994. It is decidedly the most tech-savvy portion of the festival, where technological concepts meet the consumer base. During this portion of SXSW, many of the latest innovations are unveiled.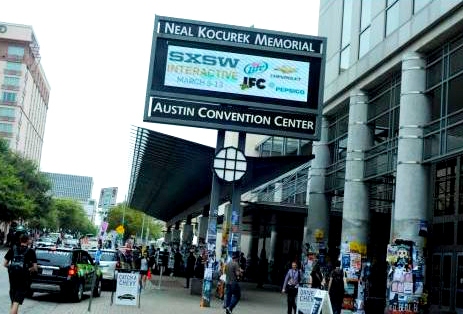 The segment now runs a full four days, from March 7-11, and the lineup is impressive. With over 700 sessions, dozens upon dozens of exhibitors at the trade show and the Gaming Expo all going on, four days may not seem like enough. To really maximize your SXSW Interactive experience, here are our four best tips.
Mingle and Meet New People
SXSW Interactive brings all kinds of people out of the woodwork. It's a great place to start getting your business off the ground. Use your time at SXSW Interactive to meet new people and make connections. Everyone is really relaxed and excited to see all the amazing innovations coming down the tech pipeline. It's the perfect environment for even an introvert to let their hair down and come out of their shell.
Hit the 2014 SXSW Newbies Meet Up
In reference to the above point, the Newbies Meet Up is a must for anyone who hasn't had the chance to take part in SXSW Interactive yet.
When: Friday, March 7th, 3:30-4:30 p.m.
Where: The Meet Up Tent
Who: Presenter Sweet John Muehlbauer and all the SXSW Interactive beginners
The Meet Up is specifically designed to provide newcomers with tips on how to make the most of this year's Interactive portion of SXSW. "Sweet John" has been attending SXSW since 1997, so if anyone can guide you through SXSW it's this guy.
Get Hands On
SXSW Interactive is like one big beta test for a lot of companies. You are not just encouraged to get hands on with things, you are expected to. During the Trade Show and the Gaming Expo you'll get a chance to try out the latest technology before anyone else, save the people that created it. It's always cool to be the first to know about something long before it's adopted by the general public.
Get Familiar with the Hour-by-Hour Schedule
Yes, with this much going on in such a short span of time it can be overwhelming. Luckily, SXSW Interactive is well-versed in using technology to their advantage and has created an amazing hour-by-hour schedule that breaks everything down. Create a user profile and you can build your own personal schedule to weed out all the non-essential events. Hint: the events that are color-coded orange are Interactive.
Royal Executive Transportation is going to be around the Austin Convention Center and other Interactive venues all four days. If you need a lift, give us a call – there's no better way to maximize your time during SX than to have reliable transportation to whisk you between events!
Original Source: https://www.royalaustin.com/austin-news-events/sxsw-interactive-2014-guide/