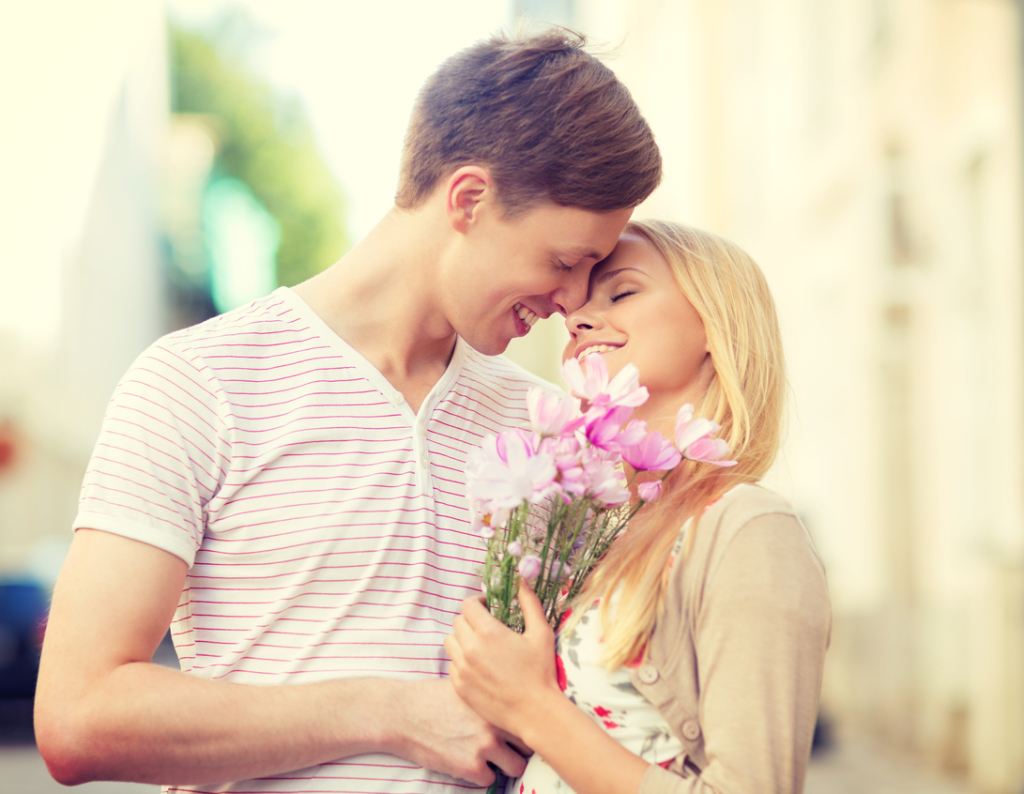 Beth Walker has seen it all. As the owner of 36th Street Events in Austin, TX she has put together countless events and weddings of every type. That kind of experience has exposed Ms. Walker to brides that are at every stage in their planning.
Any bride will tell you that there's no way to be fully prepared for the rollercoaster that is wedding planning. That's why there are professionals that can take you under their wing and make the entire experience is something that you want to remember, not a stressful nightmare you'd like to forget. It all starts with knowing what to expect and the common mistakes to watch out for, which Ms. Walker was kind enough to fill us in on.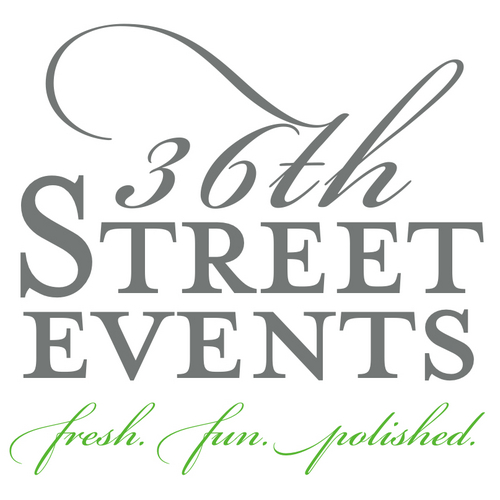 Mistake #1 – Not Interviewing Wedding Planners
Whether you are getting help from a wedding planner from the get go, in the last few months or just the day of the event it's crucial that you select someone that can handle the stressful task of juggling all the details. Ms. Walker outlined a number of must-ask questions to use during the interview process, which include:
How long has your company been in business? 
How long have you been a planner in the industry? 
What all does your service provide and will there be any hidden costs? 
Do you limit communication throughout the planning process?
Will I be working with one person or a team of people? 
Do you commit to more than one wedding a weekend? 
Describe your personality and how you handle stress on the wedding day?
You'll also want to ask questions that pertain to the type of wedding you plan to have. For example, if you are planning on having a destination wedding the planner should have experience with this type of event, preferably near the locale of your choice.
Mistake #2 – Not Choosing a Planner That Fits Their Personality

The last question above may prove to be the most important one. Planning a wedding can be a very stressful undertaking with a lot of moving pieces. You'll end up spending a lot of time with your planner in the months leading up to the wedding, which is why it's important that you two click. They can be the best planner in the world, but if your personalities don't match up well it can potentially add more stress to the mix.
Mistake #3 – Not Picking Your Planner's Brain
 Oddly enough, Ms. Walker says she often see couples that are afraid to ask questions. "You hired a professional, so ask for their advice. We are here to help however we can, so don't hesitate to ask us the tough questions." A good planner is ready and willing to field any questions you have, ease any concerns and cover things you may not ever think about like making sure alone time for the bride and groom is scheduled in on the wedding day. There are no questions too small to ask so fire away!
Mistake #4 – Not Tapping a Planner's Resources and Connections
A planner's knowledge of the industry is one of the most valuable assets they can provide says Ms. Walker. "Knowing when the rental sales happen, understanding vendor pricing, navigating through contracts and having their professional contacts at your fingertips is all truly invaluable." If you're asking questions you'll probably discover that your planner has a lot more insight and connections than you ever realized during the interview process. Get you full money's worth by tapping into both.
Mistake #5 – Forgetting What an Emotional Ordeal Wedding Planning Will Be
Planning a wedding is a very intimate and emotional ordeal. It's a life-changing event that's extremely personal, yet one that's being put on display for friends and family. It can become so overwhelming and stressful that 74% of couples say that they consider just eloping at one point or another. "I can't stress enough that you have to be able to get along with your planner and trust them," says Ms. Walker, because they will be your collaborator.
A planner is the person you rely on to help you through it all during the emotional highs and lows. You have to be confident in their decisions, be open to letting them take the reins on some things and genuinely trust their judgment.
Mistake #6 – Withholding Vital Details from the Wedding Planner
"Keep your planner in the loop and let us take the lead," advises Ms. Walker. She and her team ask their clients to CC them on every email, no matter what. Even something small can be a much bigger deal than you realize or turn into an issue if it isn't headed off right away.
In order for the planner to do their job they have to know everything. Again, this is why trust is such a huge factor. If there are family members who don't get along or if a vendor isn't cooperating the planner needs to know. A seasoned wedding planner has seen and handled it all, but if you don't keep them in the loop their expertise will go unused. Remember, part of a planner's job is to problem-solve under stress.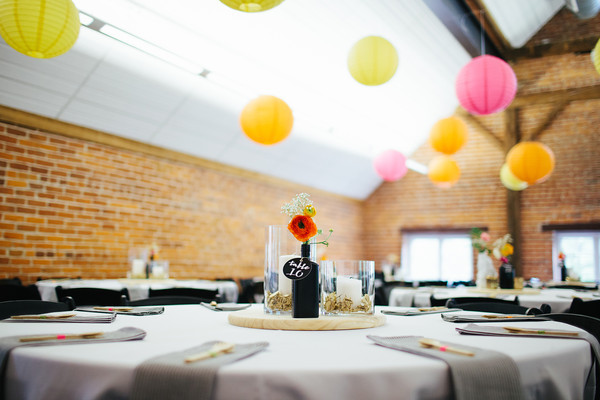 Mistake #7 – Trying to Go Totally DIY Without Having the Time
There's nothing wrong with taking an active role in planning your wedding, or being the one to take the reins. However, if you already have a hectic schedule adding in all of the hours it takes to plan a big event like a wedding could lead to a lot of balls being dropped.
Many couples have no idea how much time goes into planning a wedding. Wedding Paper Divas conducted an engagement survey that revealed 40% of couple spent 10-15 hours a week planning their wedding. Another 10% spent 16-25 hours per week planning. Weddings are huge ordeals that take hundreds of hours to plan, and if you haven't been married before it takes time just figuring everything out.
36th Street Events is seeing more couples reach out and enlist the help of a planner for their wedding. Many venues in Austin also highly suggest or require an outside planner in order to ensure that all the details are properly handled. Missing a deadline or rushing through a contract and overlooking an important detail can cause significant setbacks. If time is a limited resource an event planner is a must if you want to get things done on schedule.
Mistake #8 – Forgetting to Tip Vendors
Event planners, as well as your other wedding vendors, are part of the service industry, and they fully understand all of the proper etiquette that comes into play. Tipping is one of the most common things that couples overlook, or weren't aware is customary to give to their vendors, right before the wedding but planners catch.  Ms. Walker explains that, "Most couples do not realize that gratuity is not usually included in a contract.  Tips are not always expected, but we say they are always welcomed for all the hard work your vendors put into making your wedding a success. Depending on the event this could be a huge unforeseen cost."
Mistake #9 – Not Factoring in How Other Events Can Affect Cost
Every couple knows that during the popular wedding seasons like late spring/early summer there can be hang ups on getting the venue you want for the ceremony, booking a particular restaurant for the rehearsal dinner, etc. But according to Ms. Walker one of the biggest mistakes that couples make is not accounting for other seasonal events.
"The biggest element we see here in Austin is all of the events outside of weddings that can bring the cost up for the wedding weekend. Hotels are a huge concern when you are planning and cost skyrocket when big events like the X Games, Formula One, SXSW and ACL are in town," she explains. "We can help navigate the best times and days to get married in Austin and which weekends to avoid." Couples can sometimes get so focused on their event that they lose sight of everything else that's happening. A wedding planner understands the importance of factoring in all the outside influencers that can affect the ceremony and reception.
Another factor that needs to be accounted for is weather. This detail is so important that professional planners like 36th Street Events require that couples have a rain plan in place. You never know what the weather will be like, and planning ahead can save you time, money and stress leading up to the wedding.
Mistake #10 – Waiting Too Late to Get a Wedding Planner
Oftentimes brides and grooms come to planners after they try to DIY the wedding planning on their own but find they need some assistance. Others plan in advance to enlist the services of someone when the date draws closer or just on the day of the wedding. Event planners stress that couples should put a lot of thought into how soon they need to get help and to not wait until they are already stressed out and overwhelmed.
"In my book, every wedding needs a planner for the last 2 months," says Ms. Walker. "This is when things get crazy, no matter how DIY or 'hands on' the bride, groom and parents are. Emotions start to rev up and it gets more personal and 'real' for everyone involved." At this point the planner can step in and take over to relief some of the stress and burden. They act as the point of contact, nail down all the details, arrange for final payments, make vendor confirmations and execute the final product with no burden on the couple and their families. Instead couples can relax and enjoy the last few months leading up to the wedding.
When it's all said and done the biggest mistake that couples can make is letting the wedding planning get in the way of enjoying the engagement. The right wedding planner can make things run smoothly and take many of the responsibilities off your plate so you can focus on being a fiancé.
Image Source: flickr.com/photos/emilysnuffer/
Original Source: https://www.royalaustin.com/wedded-bliss/10-event-planning-mistakes-many-brides-make-can-totally-avoid/