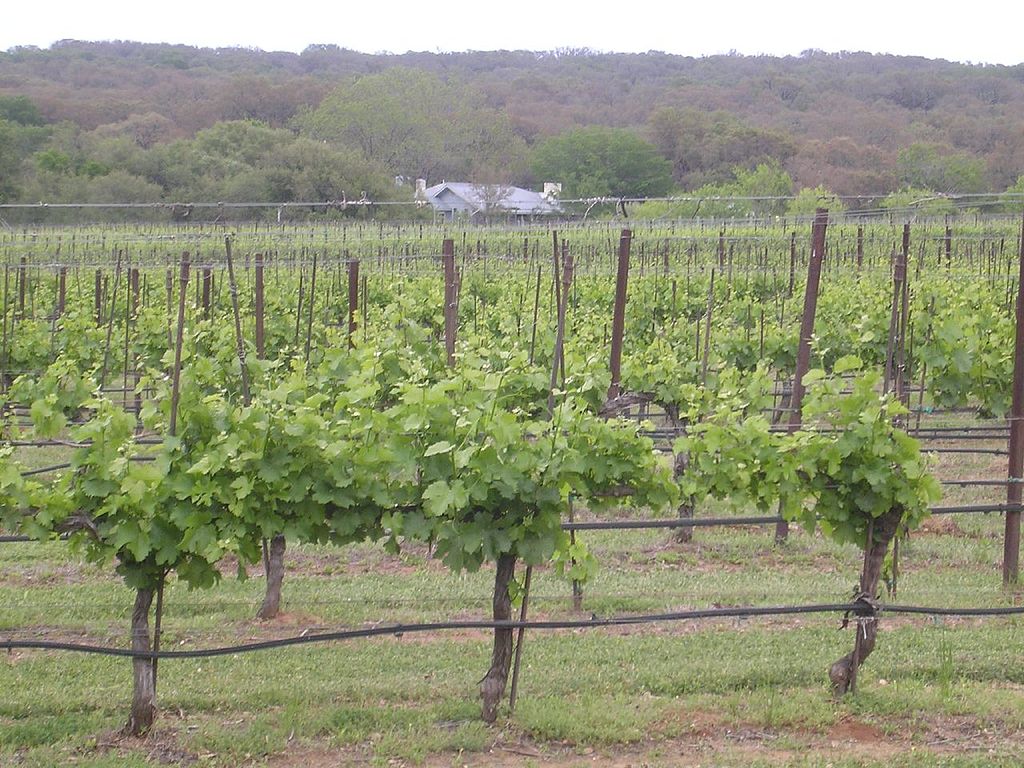 Once the Formula 1 races are done there's no reason to hurry out of town. There is a lot more to see and do around Austin even if you only stay an extra day or two. If you aren't in a hurry to get home, here are some great day trips and places to see that are comparable to other places in the world while still being truly Texan.
Indulge in Local Libations
Touring the Wine Country
Central Texas has an up and coming wine scene that is taking the national and international competitions by storm. Wineries are sprinkled throughout the picturesque Hill Country, which has a rustic beauty all its own. A few wineries to try include:
Flat Creek Estate – Italian frescos, al fresco fine dining, award winning bold reds
Dry Comal Creek – Authentically Texas, relaxed atmosphere, family owned
Wurstfest – the Texas Version of Oktoberfest
You may be surprised to find that there is a very heavy German influence in Central Texas. Many German immigrants moved to the area in the mid 1800s, and their polka music and instruments actually inspired the Tejano music of today. Stay in Austin an extra week and you'll get to catch the first weekend of Wurstfest in New Braunfels. It is a miniature Oktoberfest with a few Texas twists that is definitely worth the wait. Come take part in what's been named one of the top Oktoberfests in the U.S. by sources like USA Today, Chic Traveler and Huffington Post.
Destinations for History and Art Lovers
The Blanton Museum of Art
Take a tour of the University of Texas campus and while there stop in at the Blanton Museum of Art. It has one of the best art collections in the area with classic, contemporary and modern works from some of the most well known artists in the world.
The Contemporary Austin
Art comes in all forms, and that is the basis for the exhibits that The Contemporary Austin arranges in both indoor and outdoor spaces. The focus is on contemporary artwork that is collaborative and outside of the box.
Bob Bullock Texas State History Museum
Everything Texas is here at the Bob Bullock Texas State History Museum. The exhibits walk visitors through the history of the state and local Austin area. There are also wonderfully produced films that are showcased in the IMAX theater.
Umlauf Sculpture Garden
One of the most unique art spaces in Austin is Umlauf Sculpture Garden. Tucked away not far from downtown, Umlauf features more than 100 sculptures thoughtfully positioned throughout the 4-acre garden.
See the Natural Wonders All Around Austin
Hamilton Pool
A short ride from Austin in Dripping Springs, TX you'll find Hamilton Pool Nature Reserve. Though it is too cold to take a dip in the historic swimming hole, the preserve is still a must-see for all nature lovers. Because of the rains this year the 50-foot waterfalls should be in full effect cascading into the brilliant green-blue pool.
Inner Space Cavern and Natural Bridge Caverns
Going down into the belly of the earth is an adventure everyone should take at least once in their lives. In Central Texas you have ample opportunity to explore cave systems at both Inner Space Cavern just north of Austin in Cedar Park or at Natural Bridge Caverns about an hour south of Austin. Both caverns offer numerous excursions including standard walking tours and adventure spelunking.
Congress Avenue Bridge Bats
The most well known residents of Austin are the Congress Avenue Bridge bats. It's the largest urban bat colony in North America with around 1.5 million bats taking flight each night. They pour out from underneath the bridge for more than half an hour at dusk, winding their way east towards the fields where they feast on 10-20,000 pounds of insects.
No matter what type of Austin vacation experience you choose Royal Executive Transportation can get you there in style. We have a fleet of limos, town cars, luxury SUVs and vans for groups of up to 14 passengers. Royal Executive Transportation offers a concierge level of service helping clients to create custom VIP packages whether you're touring around town or attending a special event.
Book your reservation today to get personal assistance planning the perfect Austin getaway.
Image Source: en.wikipedia.org/wiki/Texas_wine#mediaviewer/File:Texas_Hills_vineyard.jpg
Original Source: https://www.royalaustin.com/formula-1/spend-extra-days-formula-1-austin/