Royal Executive Transportation knows a thing or two about dressing up cars. Today we're pulling out all the stops to provide readers with tips on decorating their vehicle during the holidays. No matter whether you roll around in a compact Fiat or a stretch limo there are lots of ways you can bring the holiday cheer with you on the road.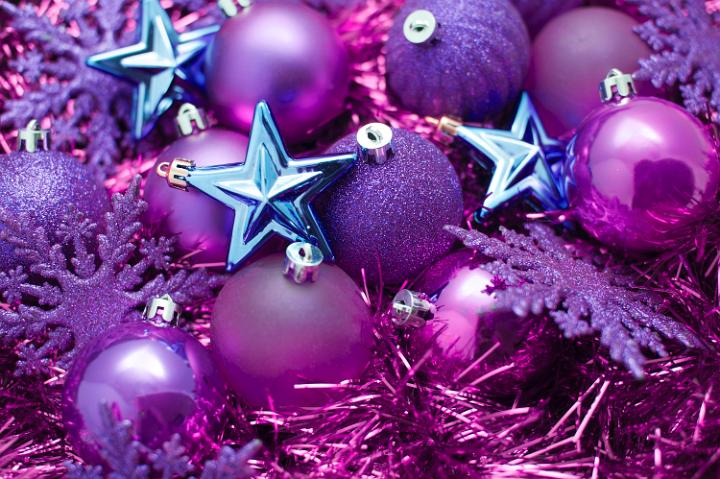 Put Safety First
At Royal Executive Transportation we always put safety above everything else. The biggest concern with car decorations is impeded vision. No matter how cute your decorations look to everyone else, if you can't see around them while the car is in motion they need to come off. For that reason we don't suggest putting anything on any of the windows or in front of the driver's eye line. When in doubt leave it out.
Holiday Decorations for Inside the Car
Avoid Stickers at All Costs
Stickers are an easy way to dress just about anything up. However, removing them is another story entirely. We never allow clients to use stickers inside or outside of our vehicles for this very reason.
Don't Put Anything on the Inside of the Window
Tint is applied to the inside panel of windows, and you never know what could affect it. Make it a rule that nothing gets put on the inside of the window, even if it says it's safe to be used there. A new tint job is one present you don't want to pay for during the holidays.
Don't Hang Decorations from the Read View Mirror
Even though it's a common occurrence, hanging anything from your rear view mirror can be dangerous. It not only blocks part of your line of vision, it can also be a major distraction.
Create Holiday Ambiance with Lights
Electricity and water don't go together, which is why we don't suggest stringing lights along the outside of your vehicle like some people have done in the last. They can be a serious distraction for other drivers, and the last thing you want is for your holiday spirit to cause an accident. Instead put lights on the inside to create your own portable holiday display.
Car electrical systems are 12V DC so normal indoor lights won't be compatible. Look for 12V DC lights that connect to the cigarette lighter and skip the LEDs. Instead opt for a string that produces a soft light. Keep the lights away from the window and door opening, and use painters tape to if you need to adhere the string to a surface.
Bring Santa Along for the Ride
Want to really turn heads? With the upper half of a mannequin, a white beard and red hat you can create your own Santa Claus passenger. You'll get a kick out of watching people's expressions when they notice who you're chauffeuring around. Don't forget to strap Santa in a seat belt – safety first!
Holiday Decorations for Outside the Car
Hang Flags Off the Back
Just as there are flags to fly for your favorite sports team, there are also festive flags for all the holidays. They can be fun ways to show your spirit or accidents waiting to happen. Never put a flag at the front of the car or by the driver side window. Resist the urge to put it any place where it could pull free and block your windshield while driving.
Hood Ornaments
From big bows to antlers the grill is a nice flat space to add a little holiday décor. Just make sure decorations are affixed to the front of the car securely. Zip ties are an excellent option.
Decals and Magnets Are Your Friends
Car magnets and decals are one of the easiest ways to deck out your car for the holiday season. They go on and come off in seconds, are weather resistance and won't leave any marks on the exterior.
Image Source: http://christmasstockimages.com/free/decorations/slides/purple_pink_christmas.htm
Original Source: https://www.royalaustin.com/limo-101/professional-tips-for-decorating-your-car-for-the-holidays