Yeah, there's a track that gets torn up by wild, crazy fast cars at the Circuit of the Americas. But this month it's the Austin360 Amphitheater that's going to get rocked by the Mayhem Festival.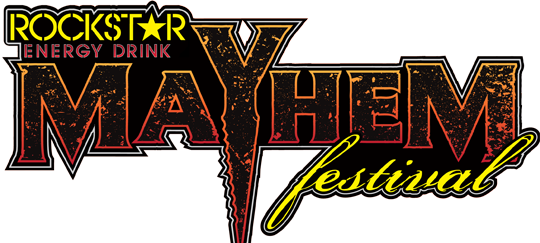 The Details
When: Friday, August 2, 2013
Doors open at 12:45pm, show starts at 1pm
Where: 9201 Circuit of the Americas Boulevard
Austin, TX 78617
How: Tickets start at $29, available through TicketMaster
Don't forget about the parking pass. The COTA is a little ways out of town and parking is limited. You can reserve a spot in one of five lots through TicketMaster.
Major Metal and Rock Lineup for the 2013 Mayhem Festival
Rockstar Energy has been putting on the Mayhem Festival for the last five years, but 2013 has shaped up to be the heaviest metal set yet. With four stages being shredded by today's best bands there will be more than enough metal to satisfy even the most diehard pit goers. This year's lineup includes:
Rob Zombie
Five Finger Death Punch
Mastodon
Amon Amarth
Machine Head
Children of Bodom
Attika 7
Job for a Cowboy
Emmure
Born of Osiris
Motionless in White
Butcher Babies
Battlecross
Huntress
Thrown Into Exile
City in the Sea
You'll also be able to catch the San Antonio winners of the Headbang for the Highway battle of the bands contest. They'll make an appearance on the Sumerian Records stage.
Metal Mulisha Entertains Off-Stage
When you can break away from moshing make sure to check out the Metal Mulisha riders as they put the 'death' in death metal. If you've seen these extreme dirt bikers at previous Mayhem fests or a Nuclear Cowboys show you know how awesome it is to see how far they push the boundaries.
Each year the Metal Mulisha pulls out a new arsenal of jumps that defy gravity. But don't be surprised to see them jumping into the mosh pit as well.
Meet and Greet With Your Favorite Metal Band Members
The Mayhem Festival isn't some pretentious high-priced get together for bands that feel like they're too good to mingle with their fans. Metal lovers are hardcore, which is why many of the bands plan to have public meet-and-greets during the festival.
So grab a Rockstar Energy drink and line up to see some of metal's biggest names up close at the Mayhem Festival this August at the Austin360 Ampitheater.
Image Source: mayhemfestival.com
Original Source: royalaustin.com/formula-1/the-mayhem-festival-takes-over-the-circuit-of-the-americas-tra