Moroch Entertainment is well known in the brand building business. While many companies rely solely on the Internet for increasing brand awareness, Moroch has long understood the power of offline events and how to bring those events online to create buzz. They orchestrate major happenings in the entertainment industry from the ground up, which is where Royal Executive Transportation comes in.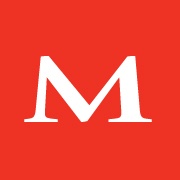 Moroch Entertainment executive Jason Price took the time to answer a few questions about his company and their experience working with Royal Executive Transportation.
Moroch is at the forefront of creating consumer-driven brand campaigns that incorporate both online and offline engagement. Can you expand on how that concept has shaped your company and what you provide for your clients? 
The Houston office handles publicity and promotions for movie studios, so we are particularly focused on creating events, executing those events and bringing publicity to the films we cover.
What is your role at Moroch? 
I am a Senior Account Executive. I handle publicity and promotions for various movies studios in Houston, Austin and San Antonio.
How did you get introduced to Royal Executive Transportation? 
Owner, Alex Ruiz was a friend of a fellow employee. We started working with Alex years ago and have been consistently impressed by his work ethic, his friendliness, and his reliability as Royal Executive Transportation.
What made Royal Executive Transportation stand out from other transportation services in Austin? 
They are dependable. They all understand the fluid nature of our industry and Alex's ability to adapt on the fly is unsurpassed. Our clients are always happy with Alex's active role in ensuring a successful event.
How has your experience with Royal Executive Transportation been compared to working with other similar companies? 
Royal Executive Transportation has been my transportation of choice for over 6 years. I have no reason to ever change and no reason to ever work with another transportation company.
What consumer insight would you give Royal Executive Transportation after using their service? 
Consumers value great customer service; it plays a key role in building brand loyalty and ultimately, a brand advocate.
We're proud to have built that bond with Moroch Entertainment – a company that knows a thing or two about what it takes to build a customer base and rolling out the red carpet.
Original Source:https://www.royalaustin.com/austin-red-carpet/royal-executive-transportation-interviews-moroch-entertainment/