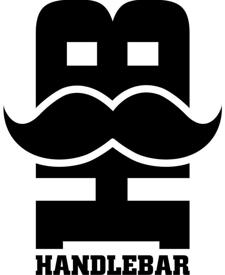 Those hipsters, they sure know how to have a good time, don't they? If you've ever felt jealous of Austin natives who appear to be "in the know", now you have the opportunity to go where the locals go by checking out these hip and happening bars off-the-beaten-path.
Handlebar
It doesn't get more hip than Handlebar, an Austin bar with a mustache theme. Given the fact that there's more than enough facial hair to go around in Austin, it would only make sense that a bar of this caliber would be created to honor the manly mustache.
As you may have guessed, Handlebar attracts a more mature, mustache-friendly crowd, according to locals. But the good news is that these mustached men don't take themselves too seriously and are happy to enjoy some good company while knocking back a few drinks. As a word of warning, this may not be a bar that the typical 6th Street crowd will enjoy.
Barfly's
Barfly's is an interesting Austin bar with the motto that "Our drinks are cheap, so you don't have to be." Barfly's is a long-lived Austin favorite that has flown under the radar since 2001, providing a wide assortment of weekly drink specials, like Real Talk Tuesdays, Pool Tournament Thursdays, and Everyday Specials with cheap wells, domestics, and shots of Jaeger. What's not to love?
Even better, they have a rocking jukebox with a long list of selections, ranging from Frank Sinatra to the Saturday Night Fever soundtrack to Interpol.
The Side Bar
Austin natives agree that The Side Bar is perfect for anyone trying to get away from the typical frat crowd in downtown Austin. Insiders confirm that you'll never get a stronger $3 drink in your life, making this the perfect place to stop by early on in the night.
The Side Bar has a great jukebox, a gravel pit backyard for outdoor relaxing, and even kitschy horror films played inside on the television. Although The Side Bar may be considered a dive, it will provide a soothing, hipster retreat if you're looking for something different near 6th Street.
If you've been there, done that when it comes to Austin nightlife, these bars are definitely worth a second glance. Since Austin is known for its weird culture and even weirder bars, it may be time to grow a mustache and take advantage of some cheap drinks in the area! When out and about on the town, make sure to contact an Austin limousine rental while you're at it for safe, reliable transportation from point A to point B.