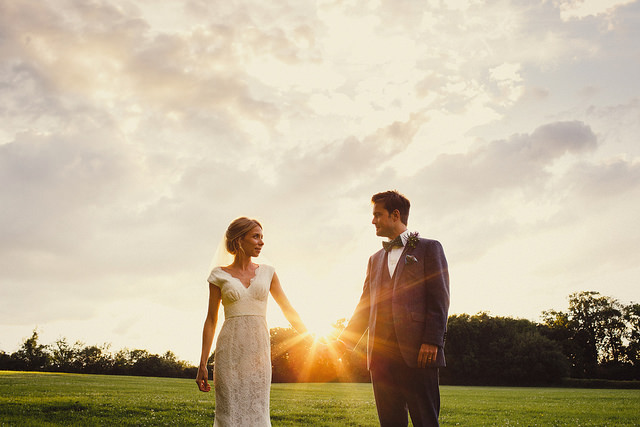 We recently sat down with Austin wedding photography James Griffith from James Griffith Photography to discuss the importance of finding a photographer that you click with as well as the costs that are involved with professional services. Now we're turning our attention to timing everything right so that you get the photographer you click with and photos that capture one of the most important events in your life.
Timing is Everything in Photography
Griffith estimates that around 85-90% of the couples he deals with know that they need to book their photographer way in advance. "Very rarely do people wait until the last minute," he says. If you care about the quality of the photography, expect to make the photographer one of the first things that get locked down. And don't be surprised if you have to make concessions to secure the perfect wedding photographer.
Changing Your Date for Your Photographer
Keep in mind that couples are competing to book photographers that are in high demand, and they are even willing to adjust their wedding dates to do so. "I've had clients that are willing to change their dates to make sure I'm there. It doesn't happen all the time, but it does happen," explains Griffith, and he is not an exception. For many couples it's not a money issue, it's a time issue when it comes to wedding photography.
In terms of when to book a photographer the rule of thumb is the earlier the better. There's a possibility you'll have to base your wedding date on when a photographer is available so this needs to be figured out before lining up caterers, ordering invites, etc. Depending on when you want to get married, you'll need to secure the photographer 1-3 years in advance.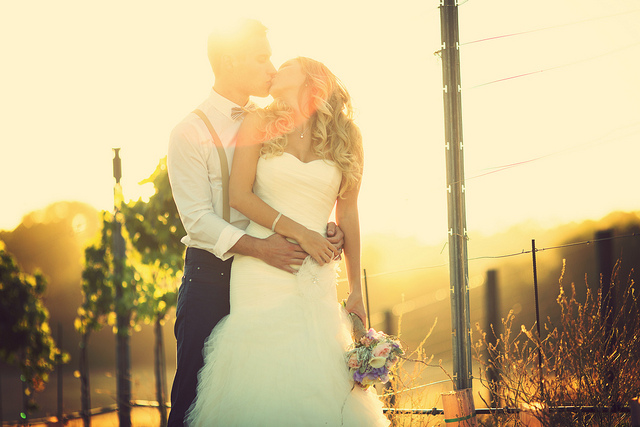 In Austin, like much of the country, fall is becoming the high season for weddings. "September, October and to a slightly lesser extent November are now the busiest months for wedding photographers," says Griffith. The second busiest time of year for wedding photographers is the traditional March/April spring wedding season. Again, this is why flexibility is key when deciding on a date for the big event.
Photographers Can Work Around Outside Events
Unlike venues, other events aren't really influential on the photography. Griffith explains that, "our job is a little bit different. A venue is static so they have to stay where they're at. Everything from parking to availability is contingent on what's going on around that venue. With a photographer it doesn't really affect the couple's ability to get photos. You might have to work around a few more obstacles, but there's flexibility."
This is where the experience of a photographer can really come into play. Seasoned photographers will have backup plans and ideas for other locales that will work. "Most photographers, myself included, will have specific spots that they have access to that they can shoot at, private areas that they can go to if they've been established for a while." In an absolute worst-case scenario, such as a torrential downpour, the photographer can still get the shoot done at a studio.
Even Candid Wedding Photography Requires a Schedule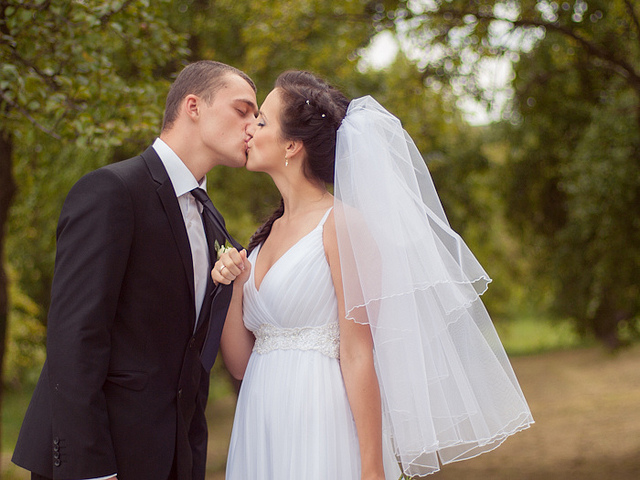 Photography time is something that many brides and grooms overlook or don't account for accurately when planning out the wedding day. "Photographers need to set the expectation very early on," says Griffith. Post ceremony shoots take much longer than most couples expect. Setting aside 10 minutes or so between the ceremony and reception isn't nearly enough time to get formal shots of the couple, wedding party and family members.
Scheduling is crucial, and can be a daunting task given that brides may be more invested in taking time for photos compared to the groom. You need to find a balance, which may be a good opportunity to hand things off to the professionals. If you're using a wedding coordinator they can work with the photographer to arrange a realistic schedule for photos on the day of the wedding that will work for everyone and fit in seamlessly with all the other events of the day.
In order to get great photos that aren't rushed you may need to move a few things around. You may also want to go so far as to consider how to time the ceremony so that once it's done you can catch the "magic hour" lighting that photographers love. Accounting for this in the scheduling could result in gorgeously lit photos with undeniable wow-factor. Once you have a tentative schedule share it with the photographer well in advance so that adjustments can be made before anything is locked in.
Couples must also keep in mind that many photographer packages are based on increments of time, such as a 6-hour package or 8-hour package. Often photographers arrive before the couple and stay until the newlyweds leave. If you want the photographer to be there for the entire ceremony and reception you must carefully consider how long the day's events will last and tack on at least an additional hour for set up time.
Just don't stress out about the small stuff. A good photographer will handle all the small details behind the scenes so there are less things for the couple to worry about. It's another important reason why couples should choose a photographer that they click with and can trust to handle the details. That way you can focus on the big picture – getting married.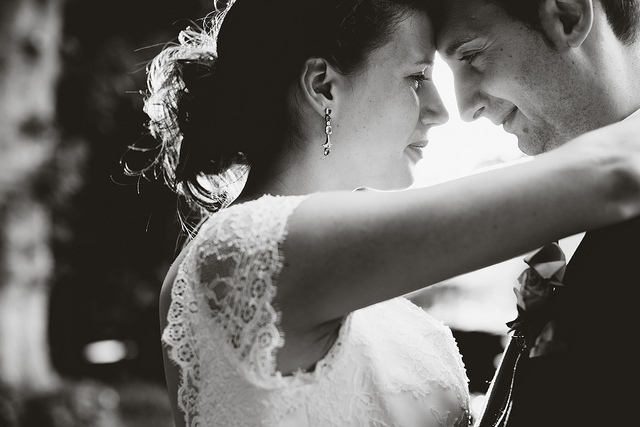 Photography truly is an art form that hinges on a person's ability to capture a moment and the feeling behind it. That's something that can't be airbrushed or edited no matter how hard you try. Choosing the right wedding photographer can mean the difference between capturing an image and capturing an emotion.
Bonus Section! Having Fun With Your Photo Sessions
Of course, the ceremony and reception are going to be the main focal points of wedding photography, but there are plenty of other photo ops you won't want to miss. Photo sessions that are popular in addition to day of photos include:
Engagement photos of the couple – great for save the date cards and invites
Bridal portraits – Typically these are only done at the wedding if there's a time crunch.
Boudoir pictorials – This hugely popular trend involves the bride-to-be giving the husband-to-be sexy photos before the big day.
Trash the dress shots – Believe it or not, some brides are destroying their wedding dresses and capturing the act on film. It's a growing trend where after the ceremony/wedding a bride jumps into water with the dress on, sets it on fire, rolls in a mud pit, throws paint on the dress – just about whatever the bride and photographer can come up with.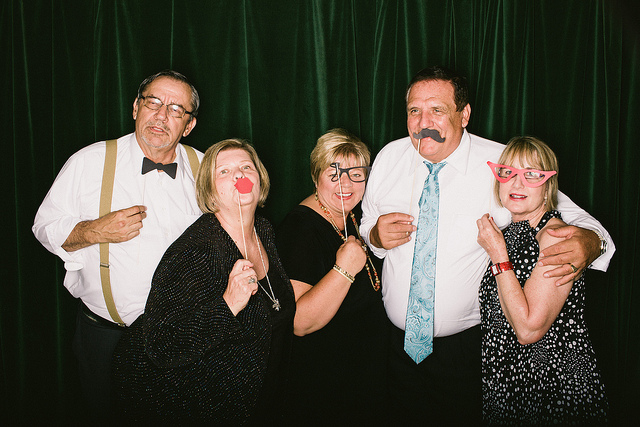 Photo booths are also becoming a huge craze. However, a booth is typically separate from the work of the wedding photographer. The photographer can set the booth up for a separate charge, then guests can take pictures on their own. Say cheese!
Image Sources:
flickr.com/photos/clairevb
flickr.com/photos/paveldiabkin
flickr.com/photos/johnhopephotography
flickr.com/photos/ryan_polei
Original Source: https://www.royalaustin.com/wedded-bliss/timing-trends-wedding-photography/