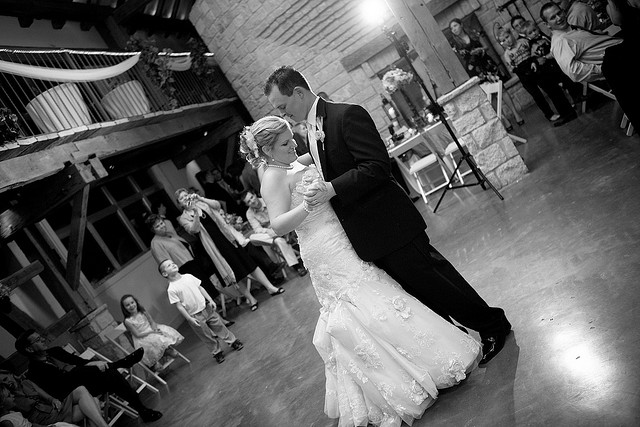 Engagements are getting longer, which is a good thing for brides and grooms that are in search of the perfect venue. Experts say the venue, more than anything else, needs to be the first item on the agenda, because it can be one of the hardest elements of the wedding to nail down. With more than 2 million weddings taking place in the U.S. every year it's no surprise that the best venues get booked up fast.
We discussed the matter with Martha Boltz, the general manager of Texas Old Town, a popular wedding venue just outside of Austin, TX. She agrees that lining up a venue at least a year in advance is a must if you are getting married in a popular month like May, June or September, the latter of which was found to be the most popular wedding month nationwide according to Wedding Paper Divas.
How far out brides and grooms need to start looking at venues depends on when they want to get married. "The more flexible they are on a date, the more time they'll have," said Ms. Boltz. "We have guests that book anywhere from three months to two years in advance." The day of the week a couple wants to get married on can also make a big difference in the availability of venues. Saturday is by far the most popular day for weddings in the U.S. Many venues, Including Texas Old Town, rent out their spaces for a day or less, meaning Saturdays could be booked solid for a year but Friday or Sunday may still an option.
With this in mind more and more couples are finding their venue first then setting the date based on where and when they can get married.
Outdoor weddings are becoming popular, but couples often overlook key considerations.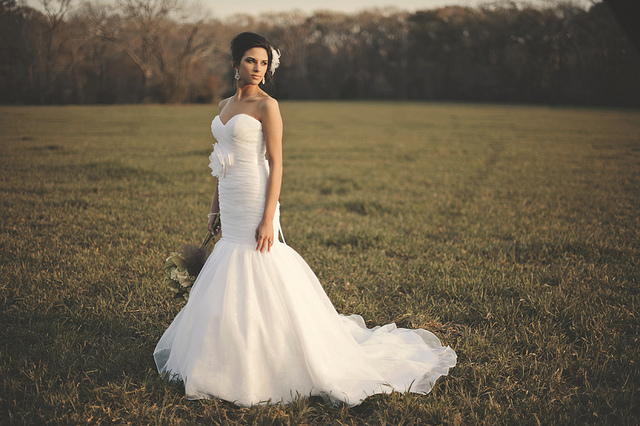 Texas Old Town's outdoor ceremony areas are the exact type of locale that 16% of couples got married in last year. Outdoor wedding venues have become increasingly more popular, but as Ms. Boltz points out there are a few factors that couples overlook when using an outdoor venue. "Mostly I see that guests overlook certain things like having a plan B in case of inclement weather. In the unpredictable Texas weather we always suggest that they have a plan B in case they are unable to have their outside ceremony."
Another consideration is where the wedding party will get ready. Some venues have rooms where the bride and groom can relax and get ready separately, while others do not. The closer you are to the ceremony spot the easier everything will be. If there are no facilities at the venue you may want to consider getting a hotel nearby as the rendezvous spot for the wedding party.
Depending on where a couple plans to get married, there may be a wide variety of venue locations that all offer something different at a different price. From the beginning, brides and grooms can narrow down the selection by establishing a budget for the venue and keeping to it. Another way to pinpoint the type of venue that would work best is to decide whether you need special arrangements such as an all-inclusive package, overnight stay, lodging nearby for guests. Wi-Fi is another venue feature that's growing in demand. These are key considerations the can limit the venue options, but they can be a great starting point for your search.
Organization and a little extra help goes a long way in making sure the wedding day runs smoothly.
Another venue misstep that couples make is not having everything prepped and ready to go on the day of the wedding. The vast majority, 71% of brides and grooms, go totally DIY for their weddings. So much is going on it's easy for couples to let things slip through the cracks that then become a significant issue on the day of the ceremony.
The solution – enlist a little extra help. Ms. Boltz says at Texas Old Town they recommend, "at least a day of coordinator to help the day's events run smoothly. For the majority of our guests this is their first time planning a wedding and there are so many things to think about that they tend to overlook a few things."
Their venue offers the services of an event host that helps to handle all of the logistics on the day of the wedding, while other locations sometimes have a wedding coordinator on staff to work one-on-one with the bride and groom. However, this is going to vary from one location to the next and is something you should inquire about. You may need to hire an independent coordinator to help either right from the start, a few weeks leading up to the wedding or at least on the day of the event.
If the budget is tight Ms. Boltz suggests that the bride and groom get help from a friend or family member that can act as a stand in coordinator. Their job will be specific to venue-related tasks like set up, lighting and making sure all the guests have directions to the venue. This will take a lot of the weight off the shoulders of the bride and groom so they enjoy the day rather than having to handle the venue details.
What if I'm getting married in just a few months?
Being enthusiastic about getting married is understandable. While the average engagement is 14 months according to the TheKnot.com's Real Weddings Study, there are lots of reasons why the date can get pushed up and leave the bride and groom with mere months to get everything in order.
When this is the case it could be difficult to secure a venue, particularly if it's during the spring or fall. Seasoned pros like famous wedding planner David Tutera say this is the time to start looking beyond formal venues to public spaces and private properties.
Parks can be a picturesque locale, however you will need to allot enough time to get the proper permits for holding the event in the public space. There is also the concern of arranging the space so that it's more intimate and less of a spectacle for any passerbys. As Ms. Boltz pointed out the main concern is having a backup plan in case the weather is unfavorable on the day of the wedding.
Couples that are fortunate enough to know someone with a property that can accommodate all the guests may find this to be the best option when time is short. The benefit of being able to plan for a ceremony that can go from outdoor to indoor if needed ensures that the bride and groom are prepared to handle any type of weather. There should also be rooms for the bride and other wedding party members to get ready in, and you have the flexibility of going by the day before to begin preparations. One final step is to line up a cleaning crew to come post-wedding and put things back in order so that the accommodating homeowner doesn't have to worry about it.
Back in the 1960s when engagements were around six months long we imagine these must have been popular options. Of course, more people also used religious institutions for the ceremony than they do today. The Real Wedding Study found that only 33% of couples married in churches in 2013, which was down 8% in just the last four years.
Final Thoughts on Overlooked Wedding Venue Items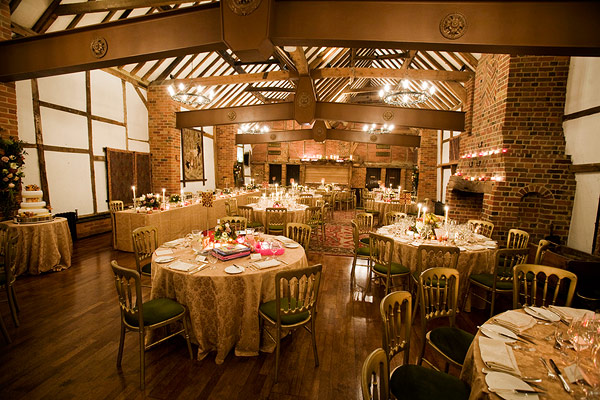 There's so much that goes into the wedding venue that you may not consider everything until well after you've already booked a location. Here are some of the most overlooked details that wedding professionals say brides and grooms need to put on their pre-venue checklist.
Wedding insurance – Will the venue require it? Will you get it regardless?
Entertainment area – Is there an area for the entertainment or will you need to make a space?
Get a rough estimate of the number of guests you expect to attend to ensure there is enough seating space and adequate facilities.
If any portion of the venue is outdoors ask whether they venue has tents and floor coverings or if you'll need to secure those yourself in the event of rain.
Does it fit the feel that you're going for right down to the attire people will be wearing?
One last piece of advice – read every word of the contract. If anything concerns you discuss it with the venue manager to see if you can get clarification or work something out. If not, your venue search may have to continue.
Regardless of where you plan to hold the ceremony, the most important thing is that brides and grooms start their search early and secure the venue well in advance so that all the other pieces can begin falling in place.
Original Source: https://www.royalaustin.com/wedded-bliss/longer-engagements-can-give-couples-time-plan-find-perfect-wedding-venue/
Sources:
http://www.texasoldtown.com/blog.html
http://www.xogroupinc.com/press-releases-home/2014-press-releases/2014-03-27-real-weddings-study-average-cost-of-wedding.aspx
http://blog.weddingpaperdivas.com/the-road-to-wedding-bliss-infographic/
Image Sources:
flickr.com/photos/mhogan35
flickr.com/photos/ashleypalmero
flickr.com/photos/wedding-photography-by-jonathan-day