In this Royal Executive Transportation interview, driver Stephanie Press gives us the skinny on what it's like to be a female chauffeur working in a city that's gaining national attention. The native Austinite also shares what it's like to work for Royal Executive Transportation and where she likes to walk when she's not behind the wheel.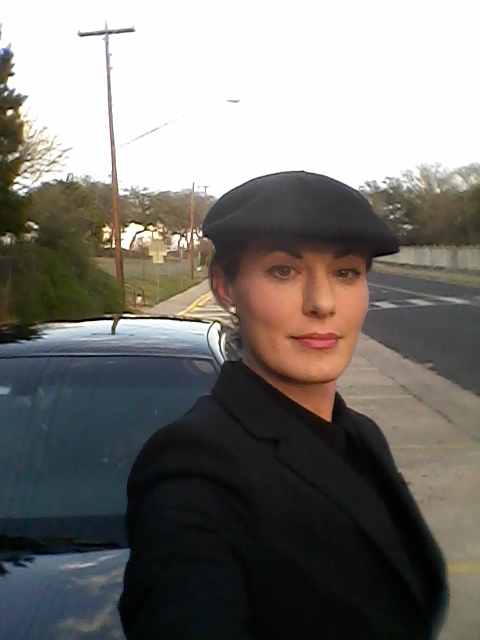 Austin's population has been booming in recent years with people from all over the country moving to the city. Are you one of the born-and-raised locals?
Yes, I was born and raised in Austin, Texas! I lived in California for 20 years, and then moved back to Austin. I just couldn't stay away.
Women have really come a long way in the workforce over the last half-century, but there still aren't that many female chauffeurs. What made you decide to get in the profession?
I've always liked the idea of driving. I used to pretend I was a chauffeur when I'd drive my mom around. There's some inspiration from film, to be honest.  Movies like Sabrina and Driving Miss Daisy, and the relationship between the drivers and the people they serve. From working with executives for most of my professional life, I understand there is real value in allowing people the space to gather their thoughts, removing distractions, room for focusing on what's important. Which is certainly not traffic.
What advice would you give a woman who's interested in becoming a professional driver? 
There are growing opportunities in this industry. Many professional women may be more comfortable having female drivers, or men might feel more at ease. But, keep in mind male customers might be uncomfortable with you handling their bags. Although being able to handle baggage is part of the job, it's always best to defer to their wishes. But always make sure to offer. And be aware that the company will at times make practical decisions based on your physical limitations or safety.
How's your experience driving for Royal Executive Transportation been so far? What's been the best part about the job? 
I love driving people. Being able to greet people at the airport as an ambassador to our city – it's wonderful. When people arrive and greet one another, it's like watching the happy ending to a movie replayed over and over again. You meet such interesting people, and you can have an absolutely amazing conversation in 20 minutes time. Getting to see how ACL operates from the inside out is fascinating as well.
Austin has a lot of interesting spots that are often tucked away. What's your favorite hidden treasure in Austin that not too many know about?  
That's tough. I don't think there is too much hidden in Austin, anymore. I feel like all eyes are on our city right now. I really love the walking trails at Mayfield Park. You can see peacocks on the way in, but then the trails in the nature preserve lead to the water. You suddenly feel like you're out at the lake and not in the city.
That's the intrigue of Austin. It's a big city that feels smaller than it is, where nature meets new builds and female chauffeurs could be the new normal.
Original Source: https://www.royalaustin.com/royal-executive-transportation/royal-executive-interviews-driver-stephanie-press/