It's a big week for the great city of Austin. As you may already be familiar with, the Austin City Limits Music Festival takes place in Zilker Park from October 12-14, 2012.
ACL Tickets
If you haven't gotten your tickets already, then you may be out of luck. Tickets sell out months in advance and go for extraneous prices when sold last minute on websites like Craigslist. If you bought tickets in advance, you may have paid as much as $200 for a three day pass. A one day pass for the event could cost you $90 to attend on either Friday, Saturday, or Sunday.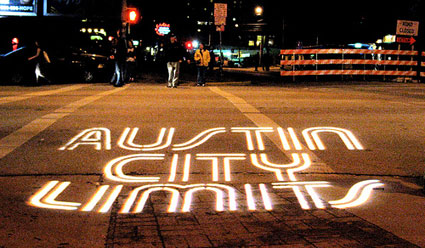 For out-of-town visitors, you have the option to purchase a travel package, which includes tickets and a hotel stay in Austin. Visitors can also take advantage of special ACL discounts in partnership with American Airlines, offering up to 5% off of the lowest published fare available.
ACL Parking
Once you have tickets to the famous music festival in your hot little hands, the hard part isn't over just yet. You have to decide exactly how you're going to get from point A to point B and find decent parking while you're at it.
Official ACL parking is available in several locations for $10 per day. Although that sounds like a great deal, keep in mind that music fans will be flocking to the festival from all over the city and nation, meaning that parking lines will be long, to say the least.
After parking, you'll also have to take a free shuttle back and forth from parking garages to the site of the festival. This again adds even more time to your journey, making for an unpleasant trip to your destination.
If you're looking for a quick travel solution to ACL, why not pitch in with a few friends and rent a luxury limo or town car? This way, you won't have to worry about navigating heavy traffic and finding a parking spot. Even better, you'll be able to get the party started early by enjoying a few adult beverages in the back of the limo on the way to the event.
In most cases, a limo rental is your best bet to ensure safe arrival to ACL and avoid illegal parking in the neighborhood surrounding Zilker Park. The last thing that you need to deal with is an expensive parking ticket or getting your car towed in the middle of your favorite act! So contact Royal Executive Transportation and enjoy the ride instead of the traffic!