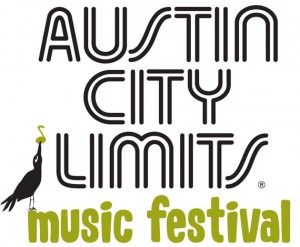 If you already have tickets to attend the Austin City Limits Music Festival from October 12-14, 2012, then consider yourself lucky. Tickets to the event sell out early and become outrageously expensive when they are resold or scalped several days before the event.
Hot ACL Acts in 2012
While the ACL lineup is always impressive, music fans this year are in for a real treat. You'll be able to see headliners and lesser-known musicians that include:
Red Hot Chili Peppers
The Black Keys
Florence + The Machine
The Roots
Weezer
Gotye
The Civil Wars
Kimbra
Tegan and Sara
Zola Jesus
Although it may be hard to keep track of all of your favorite artists in one three-day music festival, you have the opportunity to create a personal schedule by using Facebook through the official ACL website. This will allow you to pick the artists that you want to see on the days that you will be attending the event and share your personal picks with your Facebook friends. How convenient!
ACL Activities
Even though you may not have any time to spare between the jam-packed schedule of your favorite artists you created, there are several activities on the ACL grounds that will give you a break from the music.
These activities include the CamelBak filling station to fill up with free filtered water, the #DellLive Lounge to chill out and cool off, and the Shop the Art Market to browse fine art, fashionable accessories, and iconic souvenirs.
As an insider tip, USPS shipping is available at the East end of the art market to ship your purchases to your doorstep so that you don't have to worry about lugging them around throughout the rest of the festival.
ACL Transportation
As many attendees of Austin City Limits are quite familiar with, parking can be a nightmare, to say the least. Since parking isn't located on the festival grounds, you'll have to park at a separate location and take a satellite shuttle to the event.
If you want to make transportation as easy as possible on the day of the festival, consider an Austin limousine rental or luxury town car to take you safely to your destination. Not only will you get to ride in style to a once-in-a-lifetime event, but you won't have to worry about navigating the streets of downtown Austin and finding a parking spot amongst the crowds.
To make limo rental affordable, consider splitting the cost with a few friends so that you can enjoy ACL to the fullest!