A lot of clients ask us about limo driver licensing. They understandably want to make sure the person behind the wheel has the knowledge and know-how to get them to and from their destinations safely.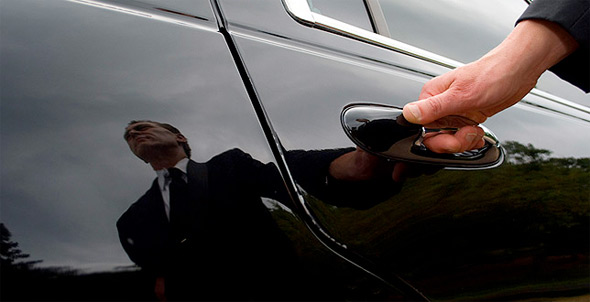 Each state has their own rules and regulations for limo licensing. Here in Texas, the state allows cities and counties to establish their own guidelines on how licenses are issued.
What is Needed for a Texas Limo License?
A limo license, also known as a vehicle-for-hire, is different in every city but a few things are relatively the same. Most areas require the following:
A driver will have to fill out an application and pay a fee.
The driver will need to produce their driving record that's certified by the Texas Department of Safety.
A criminal record also must be supplied.
Personal information including age and employer may also be needed.
A driver must also already have a valid Texas drivers license.
These are just the basics that are required nearly everywhere. In some cities like El Paso, there are even appearance standards that must be met. A driver's medical history may also needed for a vehicle-for-hire license, which is the case in Houston. In Austin an applicant must have a ground transportation service company act as a primary sponsor on the application before they can receive a City of Austin Chauffeur's permit.
Do Limo Driver's Have to Pass a Driving Test?
You may have noticed above that no driver's test was mentioned. That's because in many states it's really a special permit, not license, which is needed to operate a limo. However, if a city has mandated that limo drivers need a Commercial Drivers License (CDL) then they will need to pass the CDL test. A CDL is only required in Texas if the limo driver is driving a vehicle that carries 16 or more people.
Unless a city requires it, which is rare, then drivers don't have to take a limo driving test. The city of Austin is one of the few that do require that applicants pass a chauffeurs test. However, it's also up to the company that hires the driver to make sure they are properly trained and can to handle the vehicles.
Royal Executive Transportation Chauffeurs Versus Drivers
There are drivers and then there are chauffeurs. At Royal Executive Transportation we put each driver through an intensive two-week course so they are up to what we call 'The Royal Standard'. For us it's not just about driving abilities. It's about character and customer service.
We have chauffeurs not drivers – there's a difference. When you choose Royal Executive Transportation you have a concierge on wheels. There's no license from the DMV for that kind of service.
Image Source: limostar.com/wordpress/wp-content/uploads/2011/04/door.jpg
Original Source: https://www.royalaustin.com/limo-101/texas-limo-licensing-101