You've seen them in the movies, they've driven you around town and now you can be one yourself. This Halloween you can have fun being your own personal chauffeur for a change. All it takes is the right costume and attention to detail.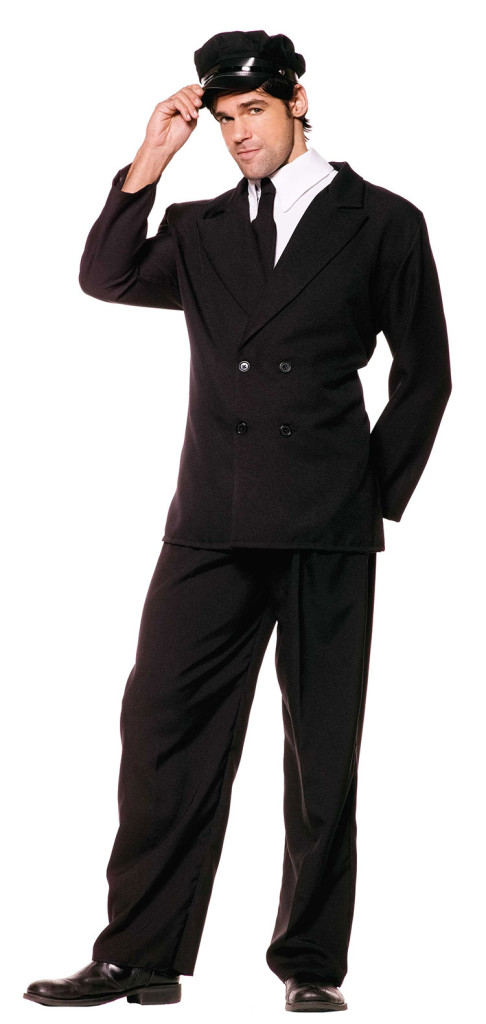 Looking the Part
Today you'll see chauffeurs in a variety of fine attire, but a nice suit isn't enough to transform into a concierge on wheels. The accessories are what make the costume.
The Hat
A chauffeur's hat, or cap as it's also called, is possibly the most recognizable part of a chauffeur's wardrobe. Its stiff-brimmed bill and soft fabric cap show off the proper yet personal sides of being a chauffeur. The brim can have anything from a light sheen to a high gloss. Whatever you choose, make sure your shoe shine matches.
Gloves
It's not a must like the hat, but gloves are an accessory that will drive the look home. For a touch of class go with black leather riding gloves. Another option for a more buttoned up look is starched white gloves.
Black or Grey Textiles
Suits come in all colors, but chauffeurs traditionally wear only two – black or grey. For an authentic look don't stray from these two colors and keep the shirt underneath black or white.
Nailing the Attitude of a Top-Notch Chauffeur
When people really own a costume it shows. Don't just don a suit if you're going to be a chauffeur, embody the experience. Remember, chauffeurs are different than drivers. Drivers are anyone with a license.
A chauffeur on the other hand is a professional that's quick on their feet and knows their way around. Bring that personable, problem-solver attitude to your costume and people will take notice.
The Ride
Those that want to go the extra-extra mile won't want to leave out the most important accessory of all – the vehicle. Back in the day chauffeurs sported around in short limousines, but today they are behind the wheel of just about every type of luxury vehicle – limos, sedans, SUVS and even vans.
If you don't have a luxury ride of your own, look into renting one for the night. Just keep in mind your costume may designate you as the designated driver.
If you'd rather talk the talk but not walk the walk you can get firsthand pointers from a Royal Executive Transportation chauffeur. Our pros will show you how to pull off your chauffeur costume to perfection and you'll get to enjoy Halloween without the hassle of parking, get from one place to the next or worrying about how many refreshments you've had.
Whatever way you get around this Halloween make it a memorable holiday by sporting decked out chauffeur costume.
Original Source: https://www.royalaustin.com/limo-101/nailing-a-chauffuer-costume-this-halloween