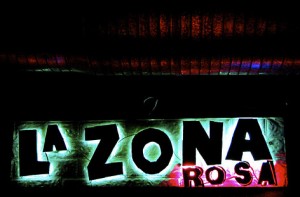 Live music and Austin go hand-in-hand. If you have a special date on the horizon or want to plan a fun evening with friends, book yourself a luxury limo or an Austin car service to hit the city in style.
To find the best acts in the area, don't forget to check out these happening local music hot spots to discover up-and-coming artists or check out your favorite band:
La Zona Rosa:This venue is popular with the locals since it offers entry for all ages. La Zona Rosa is a cross between a warehouse and club and is a hot downtown music venue since it hosts a number of popular acts like The Black Eyed Peas and Franz Ferdinand. Music genres can range from indie to rock to jazz.
Emo's:Emo's is what many Austin natives consider the best place for live music, especially if you're looking for a small, intimate spot. At Emo's, you have several options available: an outdoor stage complete with a beer garden and a small indoor stage for bar patrons. Again, you'll find a wide variety of music for all tastes, including punk, hardcore, and indie rock.
The Parish Room:Located on 6th Street, The Parish Bar is a trendy Austin music venue with an impressive selection of beer on tap. Many natives flock to this venue because of its remarkable acoustics and ambient lighting to set the scene for a concert. Although the venue hosts a range of artists, you'll most often find a rock band or indie rock artist as a headliner.
Momo's:Momo's is located right above Katz's Deli and is well known by locals as a top spot for live music in countless genres, including rock, jazz trios, and even country cover bands. Momo's is also celebrated for its relaxing rooftop deck, providing an intimate place to enjoy a few cocktails with friends. All seats in the house provide an excellent location for listening to music and watching a live concert.
Antone's: Antone's is another famous Austin music venue with live blues acts featured seven nights a week. Amongst the headliners, you'll find legends like Charlie Saxton, as well as new local artists. Natives warn that the venue is so popular that you may not be able to find a place to sit, unless you arrive early.
So what are you waiting for? Book yourself a limo, grab a few friends, and enjoy all of the best live music that Austin has to offer!