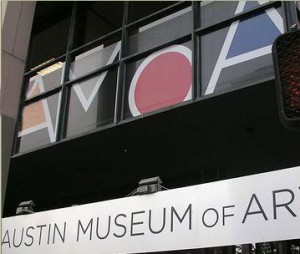 If you're ready to experience Austin's culture at its finest, hold onto your hats. You can start out with the AMOA-Arthouse, a community museum that was established in 1961.
The AMOA-Arthouse is located on the corner of 7th and Congress Avenue, right in the heart of downtown Austin in The Jones Center. When visiting, it's best to use public transportation or go all out and rent a limo or luxury town car to take you to and from the venue so that tedious parking can be avoided.
AMOA-Arthouse Exhibitions
Fans of art will appreciate that the art-house presents a year-round rotating schedule of contemporary art exhibits with both renowned and emerging artists from around the world. Currently, the American artist Nick Cave is presenting his Hidden in Plain Sight exhibit, along with Lamp by Carlos Bunga of Portugal.
The AMOA-Arthouse also participates in a number of community events, including the La Dolce Vita Food and Wine Festival in the fall. The purpose of the event is to benefit education programs, as well as the museum's art school. There attendees can taste the finest food and wine from Austin vendors around the shores of Lake Austin.
Museum members receive added benefits with special previews and exclusive events, including sneak peeks of upcoming exhibitions for the new seasons. Individual memberships range in price from $35 for students, $45 for individual members, $65 for households, and up to $500 for advocates.
AMOA-Arthouse Programs
The AMOA-Arthouse is involved in a number of community programs to promote cultural awareness and a love of contemporary art in the city. Programs include the Rooftop Architecture Film Series, Viewpoints discussions on current exhibitions, and visiting lecturers like contemporary directors, art professionals, and art curators from around the world.
Budding artists may also consider the art school at Laguna Gloria, established for over 50 years to promote creativity, visual awareness, and technical media skills. Classes are available for students as young as three years old to adult age in drawing, photography, collage, painting, watercolor, glass, digital media, and more.
As evidenced, the AMOA-Arthouse is a cultural mecca in the midst of an up-and-coming city. To plan a night to remember, you can gather a group of friends or a special date to take a limousine rental Austin to the museum, followed by dinner and cocktails from one of the many restaurants in the surrounding area.