Wind in your hair, freedom of the open road, warmth of the sun on your face – riding down the road on a Harley is like nothing else. Especially if it's on one of these Harley Davidson limos.
The Harley Davidson LimoBike
There are only a few Harley limos, but the HD LimoBike may be the most unique. At the front the driver sits at what is a relatively normal looking motorcycle. However, he or she can recline back in a full seat and enjoy the shade of an overhang as they pull an 8-person carriage behind them.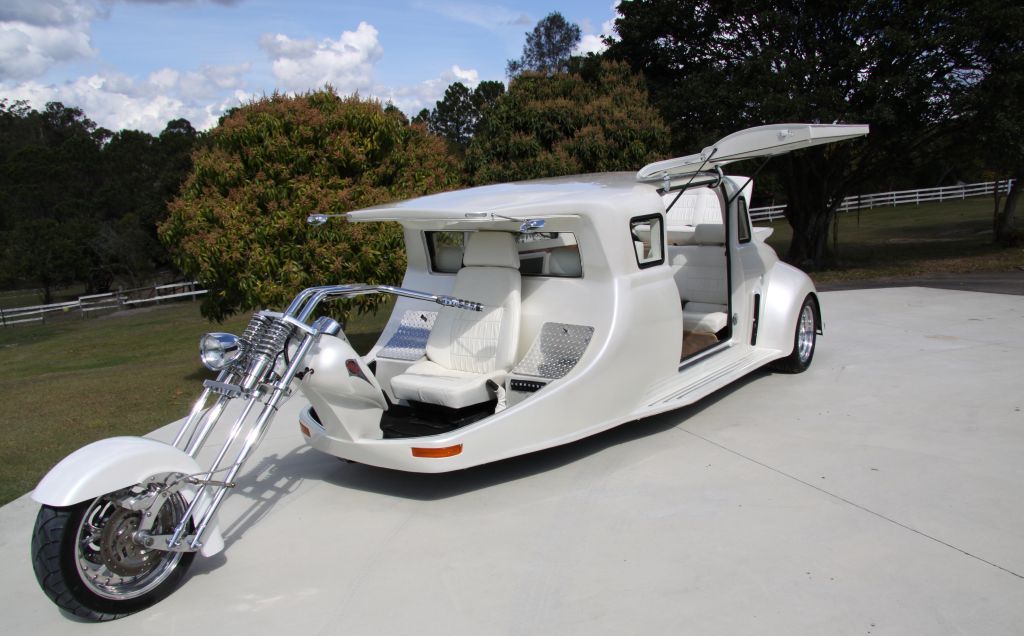 The 8 passengers can sit back in style and enjoy all the comforts of a normal limo including a flat screen and wet bar. There are also two seats in the very back that allow riders to sit in the open-air á la parade waving beauty queen. The pearly white LimoBike is definitely quite a sight to behold.
The Anaconda HD Limo Trike
Easily the longest Harley Davidson on the road, the "Anaconda" doesn't have all the creature comforts of a normal limo, but it is an eye-catching trike.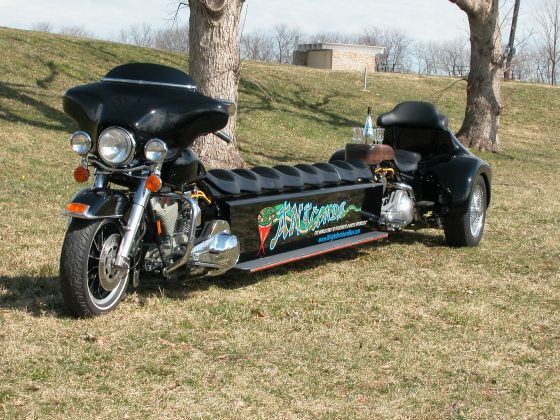 Good luck getting a ride. The Anaconda made its debut at World of Wheels 2004 and ever since it has been making the rounds at tradeshows, conventions and special events around the country. The 19' long, 10-passenger Harley is a Guinness Book of World Records holder for the longest motorcycle on the road.
Harley Davidson F150 Limos
Ford fans are familiar with the Harley Davidson addition F150, but they may be surprised to see a stretched version cruising down the road. A few limo designers have taken the sizeable truck and more than tripled its back seat capacity to ten. Of course a few more riders could stow away in the bed of the truck, but then they'd miss all the impressive amenities inside.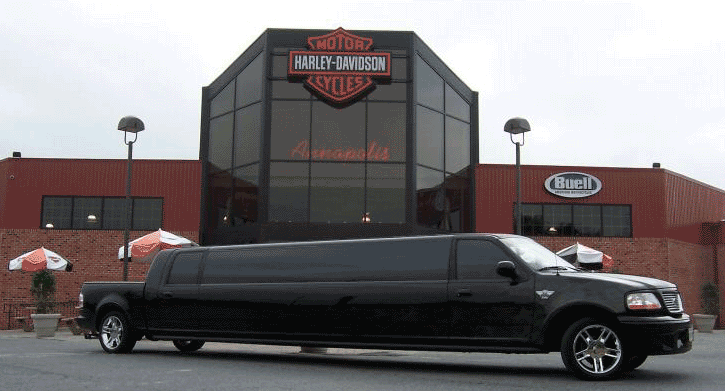 No expense is spared on these limos. Decked out in the iconic black and orange, the inspiration for the interior design is clear. Harley Davidson diehards can enjoy satellite radio, a state-of-the-art sound system and drinks from one of two bars complete with Harley Davidson glassware.
They may not be available through an Austin limousine company, but next time you want to go for a joyride consider hopping on a Harley Davidson limo – the helmet's optional.
First Image Source: 4.bp.blogspot.com
Second Image Source: mrbike.co.uk
Third Image Source: afantasylimorockford.com
Original Source: https://www.royalaustin.com/luxury-rider-insider/the-harley-davidson-stretch-limo-is-the-most-stylish-hog-on-the-road