Beyond anything else, the chauffeur makes a transportation service what it is. You can have the best fleet in the world, stocked to the ceiling with every amenity imaginable, but if the chauffeur isn't professional, doesn't know how to handle themselves and the vehicle or just isn't personally combatable it's going to make the ride blasé at best.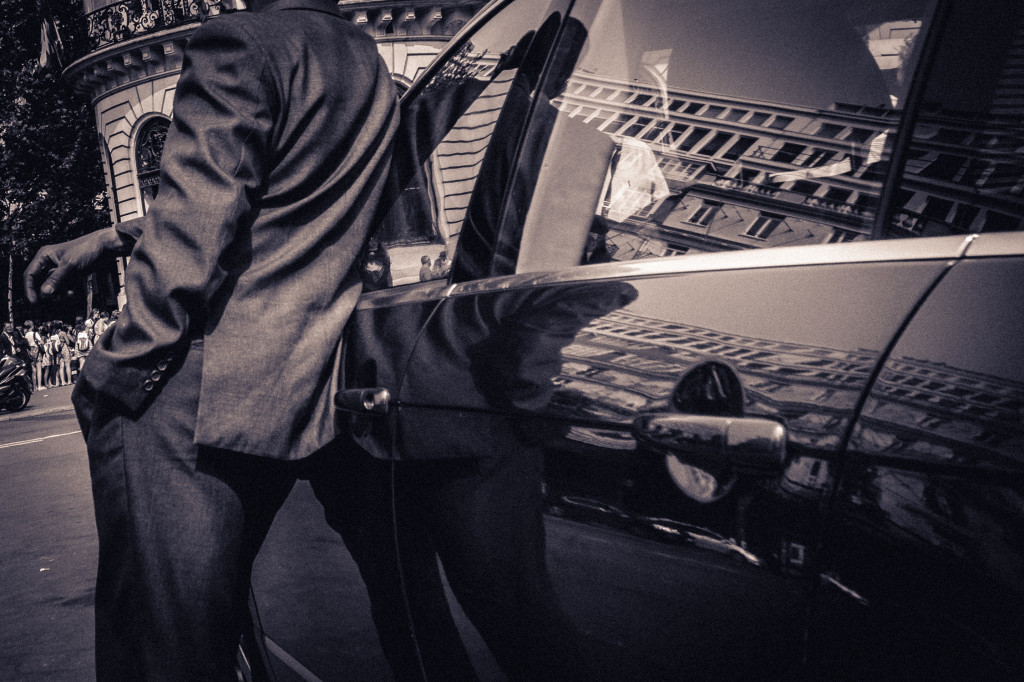 Some transportation services put little thought into which chauffeur is paired with a client beyond simply who's available. But at Royal Executive Transportation we know how important it is to get right chauffeur behind the wheel. It isn't a matter of availability. It's a matter of understanding your client's needs.
Pairing a chauffeur with a client is like pairing a fine wine with decadent meat. You have to know what you're doing and take care to balance the two to bring out the best in both. If you're planning on utilizing an Austin black car service here's what should go into your chauffeur selection.
What Goes Into Finding the Perfect Chauffeur
It all starts with hiring the right people. When you have a great staff of professional chauffeurs that know how to handle themselves in virtually every situation it's easy to give clients a great experience. But the Royal Treatment doesn't stop there.
Unless the limo company takes the time to carefully consider who the client is and why they are hiring a transportation service there's still a chance that it won't be the best match. Understanding all of this requires an in-depth consultation where the right questions are asked.
Where are you going?
Of course the company should be using a chauffeur that's familiar with the area to avoid issues of not knowing where you're going. Beyond that there's the logistics involved. Are you going to a busy premier where you'll be walking a red carpet? Are you going to a restaurant in the dead center of downtown on a Friday night? Are you flying into Austin on a private jet?
All these locations require a different skillset and level of chauffeur experience. A good limo company will pair you with a chauffeur that knows how to handle the situation as well as the location.
What type of experience are you looking for?
People use black car services for many different reasons. It's not the same as an everyday commute or clients would just get behind the wheel themselves. Most are in need of special services, looking for convenience, celebrating something memorable or all of the above.
Going from your wedding ceremony to the reception is a very different experience than having a night out on the town with friends during your bachelor or bachelorette party. The right chauffeur will understand how to elevate the experience rather than distract from it.
Have you ridden with us before?
We'll know if you've ridden with us before as soon as you call, but other companies with operations in multiple locations may not. Taking a previous experience into account is one of the best ways to ensure the chauffeur that's chosen can deliver. Did you enjoy your chauffeur the time before? What did you like best/least about your last experience?
Using the feedback from prior trips gives the limo company a surefire way of pairing you with the right chauffeur. It's invaluable information that should be taken into consideration.
Filling out a form and going through an automated system is anything but tailor-made transportation. At Royal Executive Transportation our number one concern isn't the number of clients we have, it's providing superior client satisfaction for each one. That starts and ends with pairing each client with the right chauffeur.
Image Source: flickr.com/photos/juanlalouze/
Original Source: https://www.royalaustin.com/limo-101/matching-the-chauffeur-with-the-client-for-the-best-riding-experience