Tons of Events in Austin but, NO WHERE TO PARK!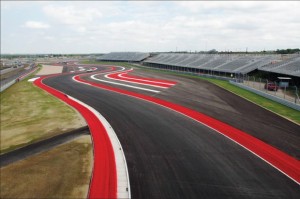 Royal Executive Transportation is getting geared up for the big race but also for all the spectacular events that will be happening throughout the month! We are expanding our fleet to make sure we will be available to assist you for Aerosmith, Cheap Trick, Nelly, Flo Rida with Cobra Starship, Enrique Iglesias and so many more! With so many events it can be hard to keep track. Don't fight traffic and the elusive parking spot. Take a look at the link below and start to plan your evenings now!
Event Calendar: http://austinraceevents.com/
All the Excitement of Race Day, None of the Hassle
The F1 Austin Circuit, also known as Circuit of the Americas, is a state-of-the-art, multi-purpose facility situated in southeast Austin, and the site of the world's most prestigious racing events, including the Formula 1 United States Grand Prix. But whether you're planning to attend the most thrilling races in the world, or you're responsible for transporting VIP guests to the events, getting there can be a challenge.
Rely on Royal Executive Transportation to rise to the occasion. While the somewhat remote location of the F1 Austin Circuit can present access issues to A-list guests of the events, our exceptional ground transport service will smooth out the logistics and provide seamless daily service, whether you and your clients choose to stay in Austin or the surrounding areas.
Circuit of the Americas—and Beyond
Royal Executive Transportation's confidential luxury ground transport in Austin delivers professional, chauffeured services to all of central Texas, from Austin to Dallas, and Houston to San Antonio. Our team of professional transportation experts stands ready to offer outstanding chauffeur-driven conveyance to all guests and residents of Austin, Texas.
Please contact us at (512)989-7272 for the most up-to-date information on our reservations and availability. We look forward to serving you and your guests in Austin.
Airport transfers from:
Austin
Houston
Dallas
San Antonio
F1 Circuit parking information:
Track location and shuttle hub locations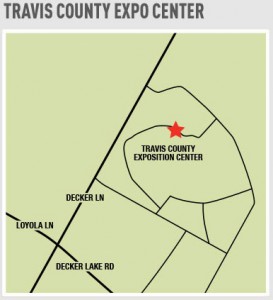 No pick-ups or drop-offs are permitted at the F1 track
No parking or walk-ups are allowed near or around the track, before or during the race
Parking is allowed only with paid parking passes that are issued with event tickets

Designated policies and procedures for limos and private transportation vehicles at the F1 track