A professional driving company needs to put serious thought into the type of car insurance coverage that they purchase. Not only will it affect the safety of their drivers, but it could cost their business hundreds of thousands of dollars in damage if their insurance policy doesn't provide enough protection!

Car Insurance for Commercial Vehicles: What You Need to Know

When it comes down to it, a business can choose between full coverage and liability insurance to protect their vehicles. A company with employees that drive regularly, like a cable or utility company, may choose cheaper liability insurance to save money month after month, especially if they have older vehicles.

But for a professional driving company that relies on the appearance and performance of their vehicles to cater to customers, like a limo company or airport shuttle service, keeping every car in mint condition is of the utmost importance to protect their valuable investment.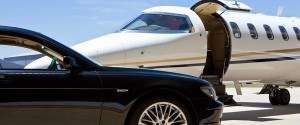 If your business has consulted with an Austin insurance company for more information on car insurance, you were probably presented with two options: liability or full coverage insurance.

In most states, a minimum amount of car insurance is required to drive on the road, which is called liability insurance. This insurance will cover the damage that a driver causes to another party and their property, excluding their own vehicle.

On the other hand, full coverage insurance provides comprehensive and collision coverage, on top of basic liability. This will provide complete protection for any damage to a vehicle, even outside of a car accident. Full coverage insurance will protect a commercial driving company against weather damage, theft, and vandalism – even when vehicles are off the road.

Benefits of Full Coverage Car Insurance

If you're trying to decide whether or not full coverage car insurance Austin is worth the extra expense in your business's budget, here are a few advantages to consider:

1. Personal items like stereos, luggage, and clothing in a car will be covered in the event of theft or damage.
2. Insurance deductibles may be waived if two cars from the same insurance company are involved in an accident.
3. Fully paid windshield replacements are included.
4. Free rental car services are available when vehicle repair takes longer than 24 hours.
5. Vehicles will be protected in a wide variety of circumstances, including tornado and hurricane damage, car keying, and hit and runs.

If your livelihood relies on professional driving, it only makes sense to protect your biggest investment by getting the insurance coverage that you need to keep your drivers and vehicles safe at all times.